| Article appears in October 2021 Issue
Adept at Adapting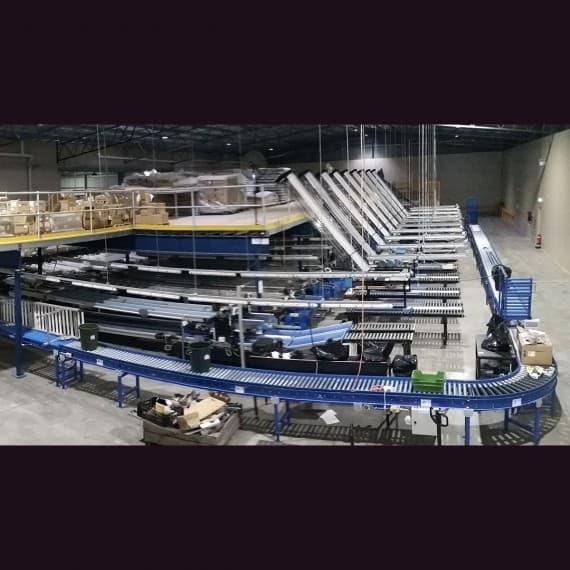 Paul Johnson, Owner and Director of Adept Conveyor Technologies proves that hindsight can be 20/20
Many of us could be accused of looking at the past through rose-coloured glasses, but in the case of Adept Conveyor Technologies – it's warranted.
The company decided two decades ago to purchase a major shareholding in a German supplier of conveyor components. While it wasn't the most logical decision, or one that was recommended, it is one that bore fruit. "At the time, like everyone else, we were being offered product from many sources, but all emanating out of south east Asia," reveals Paul.
"The decision made by the owners has proven to be possibly the most important business decision ever made by them," he continues.
Adept strengthened this relationship, investing further and stocking up on the German product, maintaining and storing it for years to come. This has resulted in Adept now being utterly self-sufficient in terms of all its stock requirements.
"Who was to know that our local economy and that of the whole world would sink into the Covid era that we have all experienced over the past 20 months? Who could foresee the impact on businesses that Covid would impart onto importers and manufacturers alike? Conversely, who could predict the massive increase and uptake in on-line sales and e-commerce in general and the impact that it would have on the transport industry country wide?" Paul muses.
The company remained true to its moniker, purchasing even further stock. Now completely sustainable, Adept doesn't have to rely on regular and time-sensitive shipments of imported product and the associated freight delays unfortunately being experienced by many of their competitors in this precarious landscape.
Through their sister company, MRT Australia, and the cross-ownership with their German partner, Adept have embarked on a continuous "top up" programme of stock purchase as it is consumed by the factory, meaning that it has a continuous trickle effect that keeps their stock levels at a maximum.
"What does that mean for the customers of Adept?" Paul asks. "It means that Adept has maintained "normal" manufacturing and shipping times, where our competitors have been, and are continuing to, experience ongoing and ever-increasing delays." "Yes!" the owner and director enthuses. "Adept can supply – on time."
But what of the observations of the sales team? What challenges have been overcome and what do they forecast? Find out in Industry Update's next issue.