ADELAIDE MOVES CLOSER TO BEING AUSTRALIA'S FIRST CARBON-NEUTRAL CITY
18-07-2015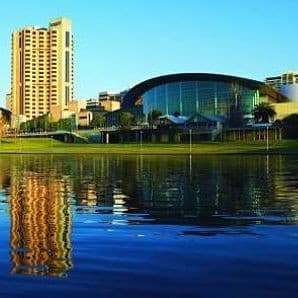 Battery storage will be installed in a number of Adelaide's most prominent public buildings to move the city closer to its goal of becoming Australia's first carbon neutral city.
The $1.1 million in storage, announced recently by Energy Minister Tom Koutsantonis, will integrate with existing rooftop solar systems.
"The battery storage systems will be located at high profile sites within the City of Adelaide, such as the Museum, State Library and Art Gallery of South Australia, which all have existing rooftop solar photovoltaic systems," Mr Koutsantonis said.
"Through this exciting project, the State Government will be demonstrating how integrating battery storage with solar photovoltaics can deliver multiple benefits of greenhouse gas reduction, energy load management and energy cost reductions.
"These North Terrace precinct sites offer a great opportunity to publicly showcase battery storage technology, and public schools in the city could also show the community how solar photovoltaics and battery storage technologies can be combined to provide energy-smart solutions in smaller buildings.
"With a high uptake of renewables in South Australia, including rooftop solar, South Australia is well positioned to be a strong 'early market' for battery storage systems."
South Australia already receives around 39% of its energy from renewable sources.
In addition to the battery storage project in public buildings, the Adelaide City Council has also announced it will offer incentives of up to $5000 to city ratepayers who install battery storage devices.