ADELAIDE TO HOST MISSILE DEFENCE INTEGRATION CENTRE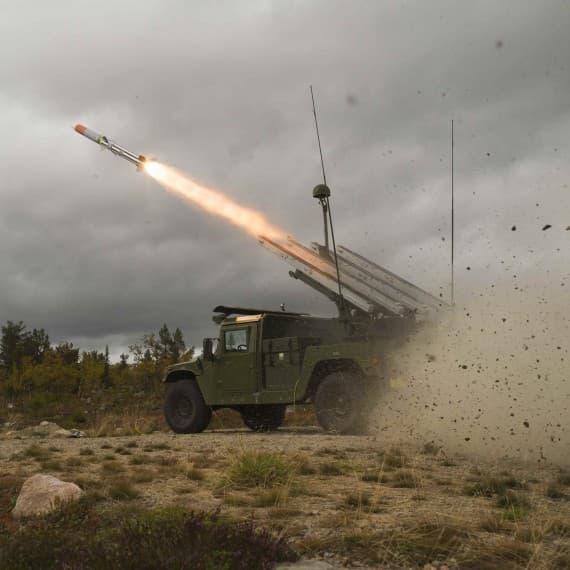 Following the awarding of the contract to provide the Australian Government's Short Range Ground Based Air Defence programme, Raytheon Australia is set to build its first Australian production facility in Adelaide.
The air defence programme, dubbed LAND19 Phase 7B, will see Raytheon Australia and Kongsberg Defence & Aerospace deliver their jointly developed NASAMS (National Advanced Surface to Air Missile System), which combines the Raytheon Sentinel radar, the Kongsberg Fire Distribution Centre, and the Raytheon Advanced Medium Range Air to Air Missile.
The new Raytheon Australia Centre for Joint Integration will be built in the defence industry precinct of Mawson Lakes in Adelaide with an AU$50 million investment from Raytheon and support from the South Australian Government.
The NASAMS short- to medium-range air defence system has been part of the US National Capital Region's air defence system since 2005. Other countries using the system include Norway, Finland, Spain, The Netherlands, Oman, Lithuania and Indonesia.
"NASAMS and Raytheon's unique EO/IR passive sensor gives Australia one of the most advanced short range ground based defence systems in the world," says Michael Ward, Managing Director of Raytheon Australia."
South Australian Premier Steven Marshall said the NASAMS project would create high-tech jobs and supply chain and export opportunities for the state's defence industry.
"This significant facility strengthens South Australia's position as a key strategic hub for Raytheon Australia, one of the largest defence companies in the Australian market," he said.
"It will accelerate growth in the defence sector and supports future Raytheon programmes across maritime, aerospace, cyber and systems integration."
Raytheon Australia expects that the centre will result in around 200 jobs during the construction of the building and an estimated 300 additional jobs in the coming years for those working on LAND19 and other integrated air and missile defence projects.