ADELAIDE ENGINEERING TEAM PLAYS KEY ROLE IN SUBMARINE PROJECT
22-10-2015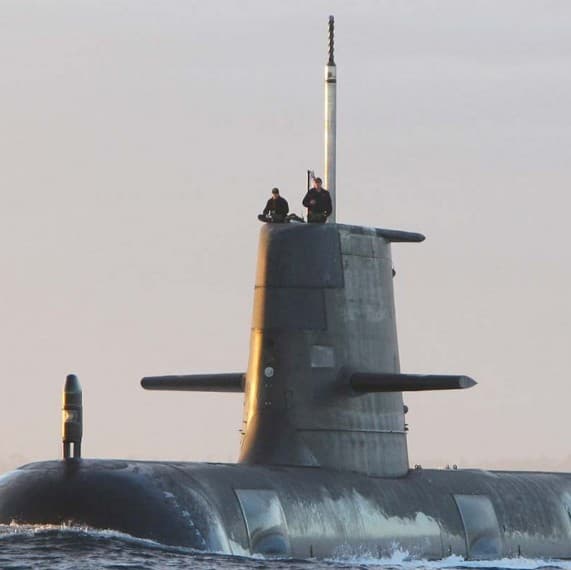 Engineering consultancy Frazer-Nash is using its Adelaide-based team to provide specialist engineering technical support to Australia's future submarine project – the SEA 1000 Program.
The program is the nation's largest Defence procurement project that will ultimately provide a superior submarine Defence capability.
Frazer-Nash, which has had extensive experience in submarine projects globally, is supporting the development of a framework to ensure the Seaworthiness of Australia's future submarines.
The framework focuses on the operational effectiveness, safety and environmental protection aspects of the SEA 1000 Program.
The company is also providing requirements engineering and modelling support to the SEA 1000 team – devising a robust model in preparation for the concept design phase.
In addition to working on the SEA1000 Program since 2011, the team at Frazer-Nash has provided other lifecycle engineering technical support services for Australia's existing Collins Class submarines.
This is backed by the company's extensive submarine portfolio that includes working on the UK's Swiftsure, Trafalgar, Vanguard, Astute and Successor nuclear platforms, and the UK's former Upholder conventional class platform.
"Our SEA 1000 Program work draws upon our decades of submarine expertise working on large projects incorporating global best practice," said Phil Harris, Manager of Frazer-Nash Australia.  
"SEA 1000 is exactly the sort of project our teams enjoy immersing themselves in, because we bring together specialists from a broad range of engineering, research, scientific and technical backgrounds," said Mr Harris.
Other support work provided by Frazer-Nash to the SEA 1000 Program ranges from producing the through-life Environmental Compliance Management Plan, to developing the AUSRAT software code that assesses the acoustic performance of the Program's concept designs.
Frazer-Nash's comprehensive submarine design and assurance offering comprises multidisciplinary expertise supporting submarine platform design, propulsion, facilities and infrastructure and weapons systems. Its submarine capabilities range from naval architecture and marine engineering, to hydrodynamic analysis and signature management – a combined experience enabling the company to plan, specify and manage complex projects throughout a submarine's entire lifecycle.
As well as working directly with the SEA 1000 Program team, Frazer-Nash is contracted in a number of related areas through panels such as DMOSS, DSSP and the DST Group Standing Offer Panel – where the company was awarded panel membership in an impressive 19 of the 22 skill-sets – recognition of the broad engineering, research, scientific, and technical services Frazer-Nash can provide across the Defence portfolio.