ADELAIDE COMPANY'S FIRST ELECTRIC VAN REVEALED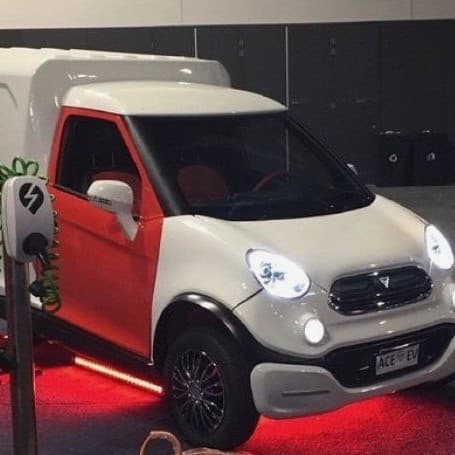 The first electric cargo van assembled by the Australian Clean Energy Electric Vehicle Group (ACE-EV) has been revealed at the Tonsley Innovation District in Adelaide's southern suburbs.
The venue was significant, as the innovation hub is located in the former Mitsubishi Motors main assembly building, a massive industrial structure now re-purposed to house R&D facilities and startups.
ACE-EV Managing Director Greg McGarvie beamed as the carbon fibre composite van impressed not only with its silence, but also with its solidity, quality and promise for the future.
"It has taken us a million dollars to get where we are today," McGarvie said. "My ambition is to work at it until at least 50 per cent of the car comes from South Australia. That will be a higher local content than Holden ever had."
For the moment the solid carbon fibre composite chassis is brought from China in flatpacks and assembled by Aldom Body Builders at their facility in Wingfield, in Adelaide's northern suburbs.
The interior, electric drive train and one of a variety of bodies are then added, with local content for the first vehicles limited to labour and the road wheels.
The ACE-EV cargo bay has a capacity of 500kg, giving the vehicle a range of 200km.
Body builder Mark Aldom says the chassis comes in 17 parts and the bodywork a further 78.
"You and I could put it together in about 18 hours," he says. "The design is very clever."
One hundred vehicles are available initially, with local government representatives at the launch expressing keen interest in the product.
McGarvie is now in discussions with investors to raise $5 million, the first round of capital needed to take production to a planned 15,000 per year by 2025.
Australian Clean Energy Electric Vehicle Group
0412 028 709
www.ace-ev.com.au