ADDITIVE THERMAL TECH RECEIVES INVESTMENT BOOST
20-07-2017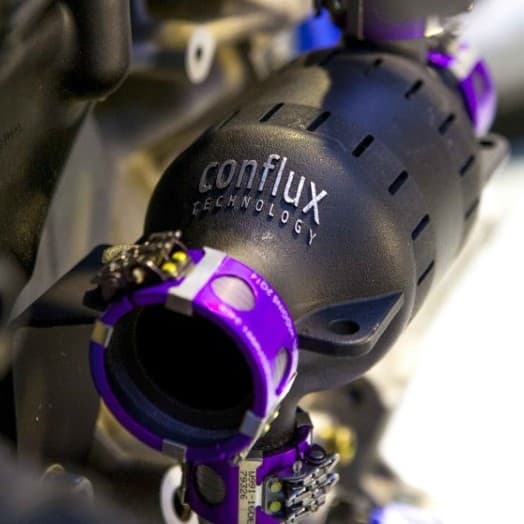 AM Ventures has made what it calls a "significant investment" in an Australian-based Additive Manufacturing startup called Conflux Technology.
Conflux Technology specialises in functional applications for metal AM, particularly thermal components. AM Ventures (as the name suggests) is focused on investing in promising developments in the Additive Manufacturing space. 
AM Ventures and Conflux Technology are launching their new partnership with the patent pending 'Conflux Core heat exchanger', which represents the next generation in high efficiency thermal management technologies.
Michael Fuller, founder and CEO of Conflux, explains:
"The patented Conflux Core heat exchanger is applicable in the short term in Aerospace, Motorsport and Automotive. In the medium term, our markets then open up with Chemical processing, Oil & Gas, High Performance Computing etc. Heat exchangers are ubiquitous and therefore make for a compelling example of an AM application."
This investment marks a step change in Australia's AM capabilities, assisted through the Federal Government's innovation policy and partnerships with the CSIRO and Deakin University.
"The advent of metal Additive Manufacturing is a global phenomenon," said Fuller. 
"With metal AM growth running at 40% CAGR, Conflux Technology is perfectly positioned to assist businesses across multiple industry sectors realise this potential. The Conflux Core heat exchanger technology is the perfect demonstration of our capabilities, and now, with the support from our partners AM Ventures and technical leadership of EOS, we look forward to expanding our reach and facilitating the growth of Additive Manufacturing."
AMV's Director of Business Development, Arno Held, is optimistic about this new addition to AM's portfolio.
"We are particularly happy about this opportunity, as the Conflux team has impressively demonstrated how well it understands metal AM technology. Complex structures in challenging environments require not only the highest standard of machine technology to produce parts but also the best engineering skills to design the right products. Conflux' capabilities will become a great addition to our already excellent portfolio of Additive Manufacturing related companies."