ADDITIVE MANUFACTURING TO ACCELERATE SUPERSONIC TRAVEL
24-08-2017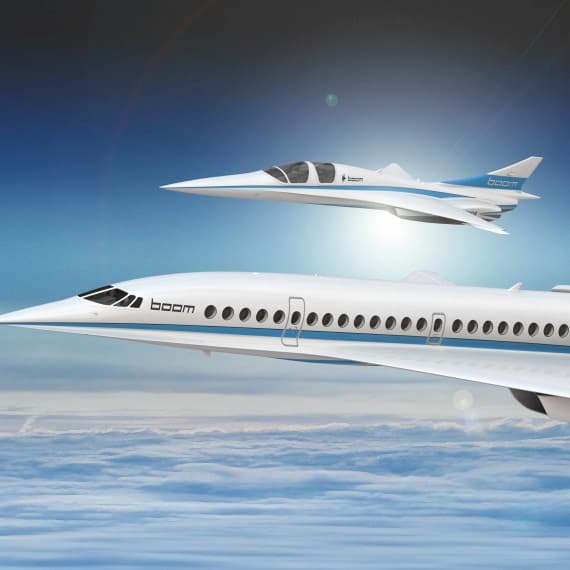 Stratasys has signed a three-year collaboration deal with Boom Supersonic that aims to help reintroduce supersonic travel to the commercial airline industry. The 3D printing and additive manufacturing specialist will help Boom accelerate the production of advanced tooling and production-grade aircraft parts using Stratasys FDM 3D printing technology.
By taking advantage of the design freedom, production speed, and cost efficiencies of additive manufacturing, Boom is planning the first flight of its XB-1 supersonic demonstrator for 2018.
Boom is using Stratasys FDM-based Fortus 450mc and F370 3D printers. Both machines are designed to produce on-demand parts using production-grade thermoplastics, as well as advanced manufacturing tools that perform even under aviation's most challenging environments.
Boom's supersonic airliner will fly 2.6 times faster than any other aircraft on the market today. Accelerating to 2335km/h, the planes could reduce typical New York to London flight times to just over three hours.
"Today's significant advances in aerodynamics, engine design, additive manufacturing, and carbon fibre composite materials are transforming the industry at all levels. Additive manufacturing helps accelerate development of a new generation of aircraft," says Blake Scholl, Founder and CEO of Boom. "With a proven track-record of success across aviation and aerospace, Stratasys now becomes a key catalyst in our design and production processes - helping to transform the future of aviation through the power of 3D printing."
Stratasys
+852 3944 8888
www.stratasys.com