ADDITIVE MANUFACTURER GIVES AUSSIE ATHLETE A PUSH
07-05-2018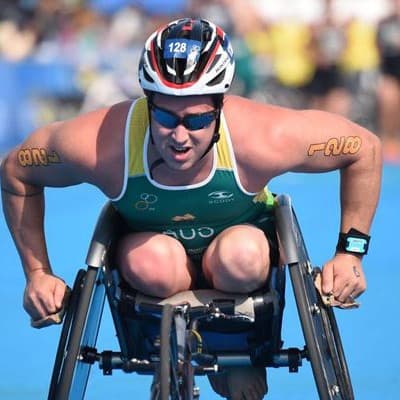 The uses for 3D printing are wide-ranging, but an unexpected test case has come up: Triathlete Scott Crowley had a boost from a 3D printer in Adelaide when he competed in the Commonwealth Games paratriathlon. 
Thanks to a string of lucky strikes, Crowley was able to upgrade his homemade gear to unique, custom-fitted accessories. 
Crowley, who was paralysed in a snowboarding accident 15 years ago, has competed around the world in wheelchair basketball and triathlon. 
His travels showed that a lack of information about accessibility stopped many people from travelling independently, which sprouted the idea for the his and his wife's business: The Good Scout, aimed at creating an accessible travel directory for people with limited mobility.
The couple's business ideas won a place at the University of Adelaide's co-working space ThincLab, giving the couple access to mentors and business advice for their new company. 
Morgan Hunter, the TechLab manager and 3D engineer in charge of ThincLab's 3D printers, took an interest in Crowley's sporting endeavours, and asked him how he managed to push his way through the course.
Scott described how, for the wheelchair final leg, he used self-made gloves to hit the top of the tyres on his track chair to propel himself forward.
"Scott told me that he bought a kit that basically came with plastic beads that he melted down and formed to his hands," says Morgan, who thought this was hardly an ideal solution.
"I thought, 'that's just crazy, there is no way that he could get the right shape and he must burn his hands'."
Morgan had Scott bring in his gloves to see how they could produce something better.
"First up I found that there was a 50 gram difference between the right and left glove," says Morgan.
"So we modelled something different in plasticine, scanned it and digitised it in CAD and printed samples in the 3D printer."
The final design was printed with Onyx carbon fibre reinforced plastic, shaving 145 grams off each glove, a massive weight difference when competing over longer distances.
Crowley placed well in the Commonwealth games triathalon, and is keeping his sights set on his ultimate goal: competing in the Paralympics. 
"This is the first 3D printed glove I've ever had. It's custom to my hand – it's very light but still very strong, and it's consistent. It's good to have that consistency of shape," Scott says.
"So far the new gloves have performed excellently, much better than my normal gloves. Because they're light, they also help with recovery time. I'm definitely happy with the outcome," he says.