ADAPTER PUTS CONNECTORS AT THE RIGHT ANGLE
15-09-2017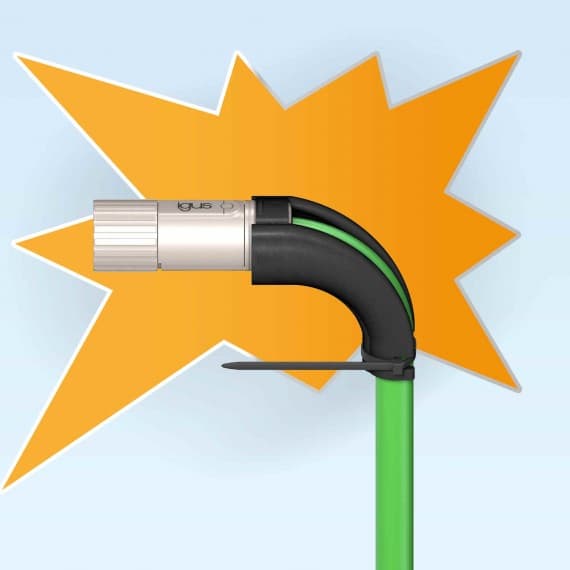 The ibow from igus is a novel angle adapter for cable plug connectors. Available now from Treotham Automation, the ibow adapter can be installed either during assembly or retrofitted to existing cables – with no need to remove the connectors.
As illustrated below, the ibow adapter is fitted simply by sliding it over the cable, bending the cable as appropriate and securing the adapter with a cable tie. This simple injection moulded part enables flexible connection of cables to any machine, and the angle of connection is freely selectable.
Depending on customer requirements, Treotham can supply the ibow as an individual part in various installation sizes or already harnessed together with the appropriate cables. Users can also specify the colour and add additional labels.

Treotham Automation
02 9907 1788
www.treotham.com.au