ADAPTALIFT LANDS HUGE TRUCK CONTRACT WITH PACIFIC NATIONAL
11-06-2015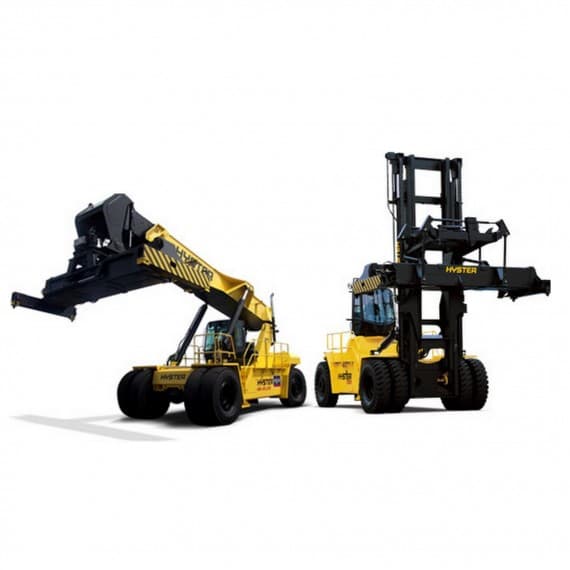 Adaptalift Hyster (AALH) has recently been awarded the contract to supply and maintain a fleet of reach stackers and container handlers for Pacific National, a Division of Asciano Limited.
The contract is the largest single Big Truck Fleet Management contract ever awarded within Australia.
Adaptalift Hyster, an Australian leader in big trucks, is looking forward to an ongoing partnership with Pacific National for many years.
"We are extremely grateful and honoured to be awarded this prestigious contract with Pacific National," said Peter Wortley, Adaptalift's GM Big Trucks.
Pacific National is one of Australia's largest private rail freight businesses.
They specialise in strategic rail services connecting port to destination for coal, bulk haulage, steel and specialised freight for valuable cargo.
Trans-national and connected well beyond rail, Pacific National provide precise management and predictability for coal, steel or bulk logistics, priding themselves as being an integral part of their customers supply chain, completing the logistics cycle from beginning to end.
The contract comprises a majority of reach stackers, being a combination of standard top lift and intermodal handlers along with a number of laden container handlers and three dedicated 18 tonne steel handling lift trucks to work in the Melbourne freight Terminal. 
In addition to the supply of this equipment as part of the contract AALH and Pacific National have jointly developed advances in telemetry container management, video analytics and safety, which will set the benchmark for the industry.
This partnership and their shared focus of safety and technology has driven advances in both capability and versatility, providing a safer, more ergonomic and ultimately a more productive environment for the operator and the business, jointly developing a multi-function, consolidated in-vehicle terminal, supporting advanced safety and recording systems.
Both AALH and Pacific National hope to see this partnership continuing advances across many facets of container handling technologies, including machine vision, hazard detection and incident analysis.
For further details visit: www.aalhysterforklifts.com.au