ADAPTABLE CONTROLLER OPENS ACCESS TO THE IIOT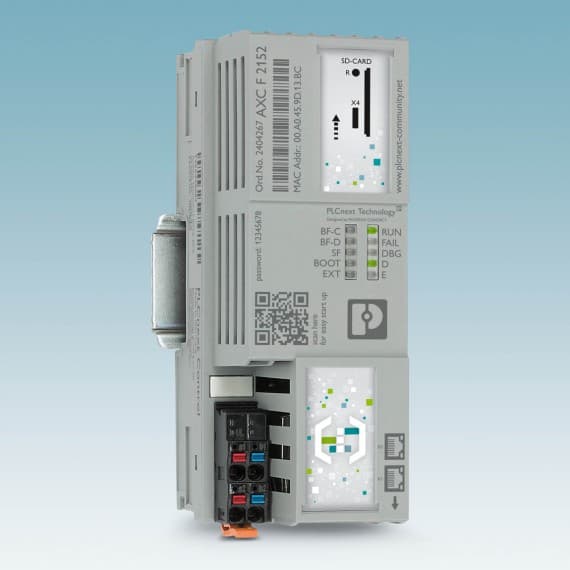 Phoenix Contact has unveiled its open control platform, which it reckons both simplifies the task of controlling industrial processes and answers the challenges of the world of IIoT.
The company's PLCnext Technology is described as an enhancement to classical IEC 61131-compliant PLC programming that makes it possible to program controllers using high-level language. The result, according to Phoenix Contact guarantees PLC-like real-time performance and data consistency while working with high-level languages and model-based code. And different developers can work independently on the same project using different programming languages and their development tools of choice, thereby speeding application development. Open source software and apps can also be incorporated.
The first hardware platform to be released is the PLCnext Control, which is claimed to combine the robustness and security of a classic PLC with the openness and flexibility of the world of smart devices.
The new controller is adaptable and capable of expanding to accommodate future technologies. It features open interfaces and a direct cloud connection to expand connectivity to new levels. The hardware combines a high-performance CPU with high levels of mass storage in a small housing.
Phoenix Contact
1300 786 411
www.phoenixcontact.com.au