Published 21-04-2020
| Article appears in April 2020 Issue
ADAPT TO THE NEW FRONTIER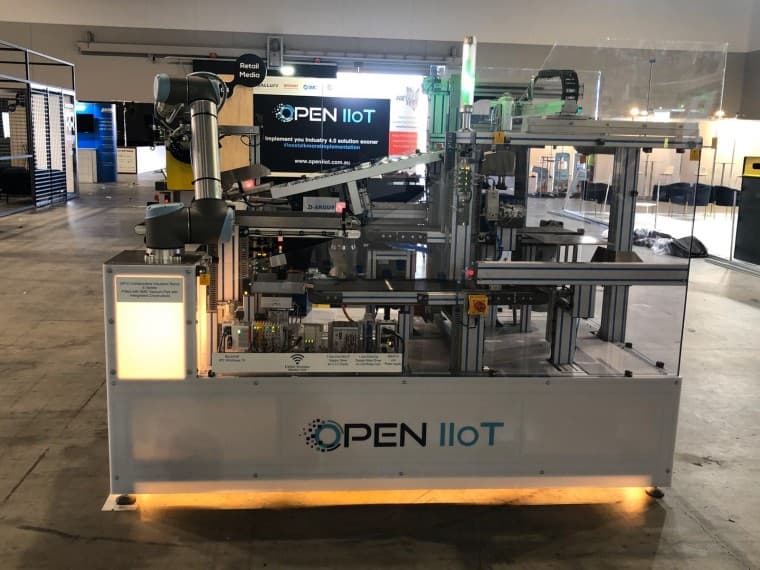 The COVID-19 pandemic continues to devastate the global economy, which is set to take a $US1 trillion hit. It's still unclear what the post-virus future will look like for industry, but that hasn't stopped companies preparing themselves for 'the new normal'.
Industry 4.0 may have gotten off to a slow start, but adoption rates are set to skyrocket as businesses scramble to get ready in a variety of ways. Open IIoT asked a panel of industry experts to weigh in on what COVID-19 has taught us so far.
To survive the uncertain times that follow major disruption, adaption is crucial.
"We've learned a lot from past disruptive events like the economic crisis in 2008 or the supply chain interruption after the Fukushima disaster," says NORD Drivesystems ANZ managing director Max Jarmatz.
"In the aftermath, we decentralised our production, built up second source suppliers, and increased our stock levels."
Jarmatz believes every crisis brings about its own exceptional circumstances, and it's up to businesses to adapt.
"Our highly automated production centres already rely heavily on robots and can be run even without the presence of human workers for some time," he says.
"To cope with COVID-19 whilst meeting customer demand, we have now changed our supply chain from air to sea freight."
The worldwide economic slowdown caused by the coronavirus crisis has given many businesses an opportunity to re-evaluate their current systems and their abilities to adapt to rapid changes.
"At a time like this, we need to analyse our production lines to ensure that they are three things: flexible, functional and digital," says Jozef Ceh of SMC Corporation ANZ.
In the wake of the crisis, flexibility has been tested on physical and functional levels like never before. Ceh believes that a shift to modular and scalable production lines offer the kind of flexibility required mid- and post-virus.
"In terms of functionality, it's becoming more apparent that if each product, from the central processor right down to the sensor level, can possess more individual parameters that may allow for a greater functional scope and reduced physical changes," he says.
"Digitally, having real time systems and a flow of data form the whole process provides a more complete picture, and leads to more accurate forecasting, production planning, use of resources and more efficient production."
Fast-moving consumer goods (FMGC) have been thrust into the spotlight in the midst of the crisis. Panic buying has boosted demand of items like toilet paper, pasta, rice and hand sanitiser, forcing their manufacturers and distributors to radically adapt their processes.
Nick Psahoulias of Beckhoff Automation says many of these manufacturers have adopted a lights-out approach.
"Fully automated warehouses have been utilised for many years and have proven themselves to be far more reliable and timelier than those using traditional manual pick-and-pack methods," he says. 
"By harnessing the power of live data and automated picking machines, the process of getting goods out the door safely and accurately benefit both the consumer and the supplier."
Flexible packaging, a tenet of Industry 4.0, plays a key role in aiding the rigorous process of repurposing production lines to meet increased demand, says Jim Wallace of Balluff.
"The fewer components that need to be physically changed or adjusted, the faster the goal can be achieved."
Multinational companies that still rely on their overseas divisions for assembly, manufacture and supply are starting to see the value of shorter supply chains and local manufacturing.
"Traceability and real time visualisation of the supply chain is critical at times like this, to allow flexibility and fast reaction to demands," Wallace says.
"In addition, traceability of employees is very important. Who was working on which machine at what time, producing which batch of which product?"
According to Psahoulias, increased state and federal government support is also vital to support local manufacturing.
"Our leaders should introduce incentives, subsidies, concessions and remove the costly red tape that's required to manufacture goods locally," he says.
Although COVID-19 has had a devastating and irreversible effect on industry, the panel believes that the best way to weather the storm is to implement an Industry 4.0 plan right now.
"Consult with Industry 4.0 experts to understand what I4.0 can do for your people and your business," says Richard Roberts of ZI-ARGUS. 
Take a snapshot of the areas of your business that can most benefit from Industry 4.0, and use that data to measure the success of your plan's implementation, he adds.
"Be open to simplicity for a solution and define budgets to accommodate."
COVID-19 has the potential to rapidly accelerate IIoT technologies and local manufacturing. The current pause while the new normal is determined is a perfect opportunity to adapt and come out stronger.