Published 16-03-2021
| Article appears in April 2021 Issue
Actuated magnets for robotic applications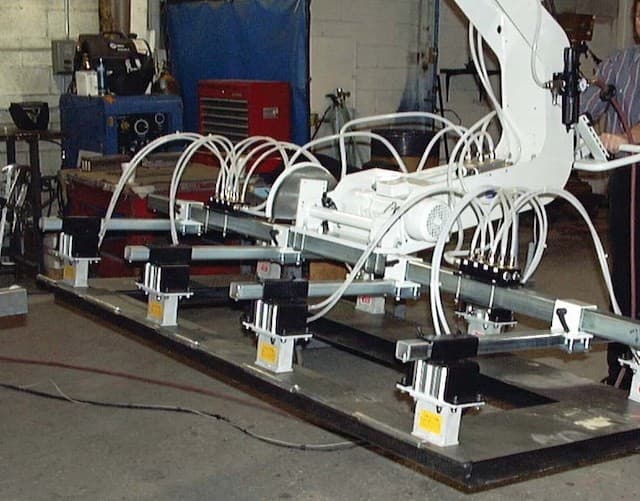 With robotic handling of steel components becoming ever more prevalent, it's important to source your magnetic transporters from reputable Australian suppliers.
IMI air-actuated Magnetic Transporters from Serpent & Dove – Applied Magnetics are seeing increased interest and take-up in Australia for pick-and-place applications.
They feature state-of-the-art rare earth magnet elements designed for long, maintenance-free service and no electric power is required. They provide positive pick-up and discharge of components and selection includes 3:1 safety margin.
Even better, they will not drop parts if system air-loss occurs and offer manual and automated machine loading and unloading. Custom designed pole shoes and magnet mounted control valves can be designed into ergonomic lifting systems.
Whilst air-actuation is most common, alternative actuation using electric solenoid control valves is also available. 
Custom circuit designs are also available, while magnetic pistons for limit switches are available on the TPCA100 and TPCA200 series.
Actuated Magnetic Transporters are available in a broad range of sizes and configurations for transporting flat, round or cut steel pieces with firm and positive grip and instant release and are designed for easy mounting on robot arm ends.
Australian-owned Serpent & Dove is an authority for any magnetic lifting, magnetic separation in any and all process industries, magnetic clamping and work-holding, magnetic conveying and palletising, electromagnets and gauss meters or Tesla meters for magnetic field measurement.
Shown are several configurations and sizes for flat or round steel. Videos of typical applications can be viewed at Serpent & Dove's site https://www.serpent-dove.com.au/MagMate-Switchable-Magnetic-Products-Aus...