ACTISAFE OFFERS TAILOR-MADE FITTERS CABINETS
09-10-2014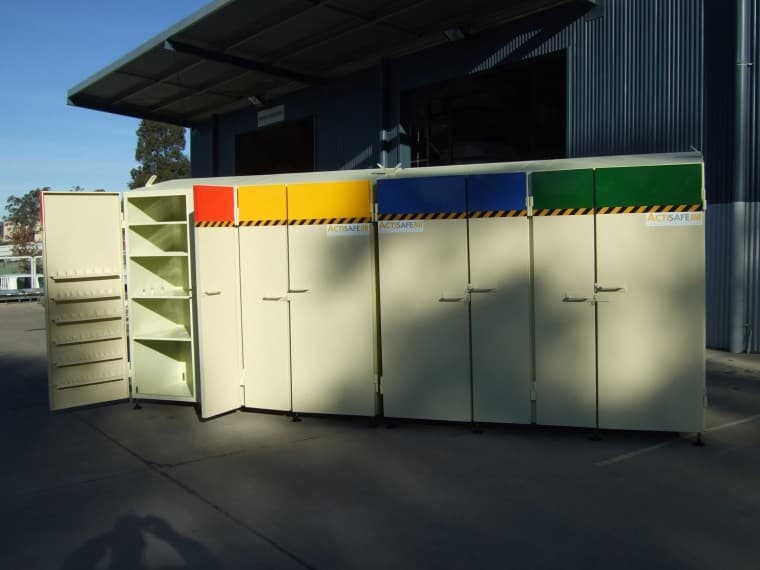 Ergonomic product specialists Actisafe now supply tailor-made durable fitters cabinets for industrial, defence Industry and general manufacturing applications.
Actisafe, a Defence Recognised Supplier, has developed its fitters cabinets to meet the growing call for non size-specific products of this type.
As most commercial brands manufacture ranges in selected dimensions, it is often difficult for industrial companies to find cabinets for specific locations.
And Actisafe not only custom-designs fitters cabinets.
All shelving and ancillaries fittings can also be made to order.
This includes handles, shelf inclusions and rollers – all of which can be supplied to the exact requirement.
All Actisafe fitters cabinets have a durable, industrial powder coating to provide many years in protection and service.
Actisafe also has its own powder coating facility with an extensive range of colour choices.
This allows companies to align with their own branding, safety procedures and identification needs.
Actisafe fitters cabinets are 100 percent Australian made and are built to last.
Actisafe
Ph: 1300 852 397