Published 09-07-2020
| Article appears in June 2020 Issue
ACTION KEY TO INDUSTRY SUCCESS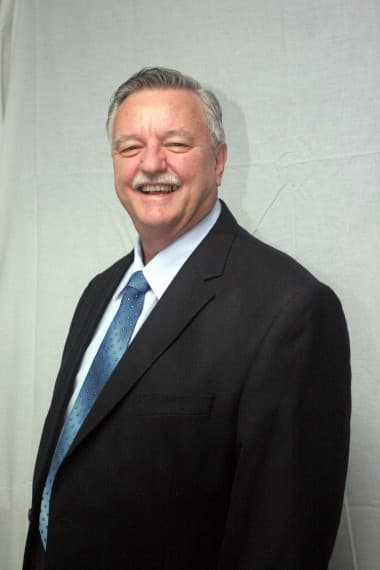 The COVID-19 pandemic may be laying waste to economies the world over, but Adept Conveyor Technologies appears to be immune.
"We're having our biggest year ever, actually," says Adept's director Paul Johnson.
"We've had more enquiries than ever."
One of those was from a large E-Commerce supplier and led to a new deal that came about when the multinational giant was unable to purchase from China due to time constraints.
"I'm not sure whether that's an internal edict or if it's down to Trump," Johnson says.
"Either way, they've turned to us and asked 'can you do this?'"
The answer was, of course, affirmative, and the Adept warehouse is bubbling with energy as a result. The deal is the latest triumph in Adept's buoyant year, the success of which Johnson chalks up largely to the conveyor manufacturer's stock holdings.
"It's as simple as that," he says.
"Success comes down to our massive stock holdings. We have almost $1 million worth of stock on our shelves, and no one can compete with that."
Johnson says he learned the lesson early on in his career that customers are often impatient, and that it's therefore prudent to have stock on hand.
"You need to have stock ready to go, and we do. No one else has the flexibility we have," he says.
"Our competitors all have to import."
And that's bad news in the midst of a global pandemic. The COVID-19 crisis forced many overseas supply chains to collapse – particularly those that rely on China.
"The damage caused by the pandemic, which I believe is as big an act of terrorism as we've ever seen, has been monumental," Johnson says.
"But much of what's wrong with Australian manufacturing comes down to poor management, and that was happening way before COVID-19."
Johnson believes that the "questionable" quality of Australian business middle management made the economic fallout from the pandemic worse than it had to be, long before many of us had ever heard of Wuhan.
"A lot of middle management want to cut costs so that they look good to their bosses, but all that does is leave you with an inferior product," he says.
Much of Australia's componentry is sourced from China, which proved problematic when COVID hit.
"Even then, it's possible to undercut China on price with quantity, if we want to," Johnson says.
Adept's robust range of conveyors and components are sourced from its partner company, German conveyor components experts Marx-Rollentechnik GmbH.
"The prices are terrific, the quality is unbeatable, and we make sure that if our inventory is getting low, we've got a top-up on the way. There is always stock on order," Johnson says.
"Our clients often come to us with unique challenges. In fact I'd say 75 per cent of the business we do is bespoke. But it's important to give the customer what they want, and we can do that because we've got the stock."
They've also got the warehouse expertise. The Adept crew all come from engineering backgrounds, and have plenty of hands-on experience with the tools of the trade.
"When the pandemic first hit, we didn't know if we'd be classified as essential," Johnson admits.
"But the phones kept ringing, and we kept working. We're surprised that we've done as well as we have."
Adept has continued to design bespoke conveyor systems for clients of all sizes, including a big job for a large online bookseller.
Johnson says the Adept team loves a challenge.
"We've got the capability to create whatever a client wants," he says.
"When there's an engineering challenge involved, we embrace it. And if there's a component with an unreliable source, we always develop and offer a local alternative. That way, it's up to the client."
Johnson breaks Adept's business modules down into four pieces: integrated systems, or the big one-off projects that can cost up to many ($) millions; simpler unit conveyors; static conveyors without motors ("We churn those out like spaghetti,"); and component sales for DIY repairs or scratch builds.
"And again, for those you need to have the stock on hand."
As Adept continues to succeed into Australia's post-COVID landscape, Johnson believes that success comes from the attitude the company has held throughout its 20-plus year history.
"We just go ahead and do it."