ACQUISITION LEADS TO MOVE INTO INDUSTRIAL FINISHING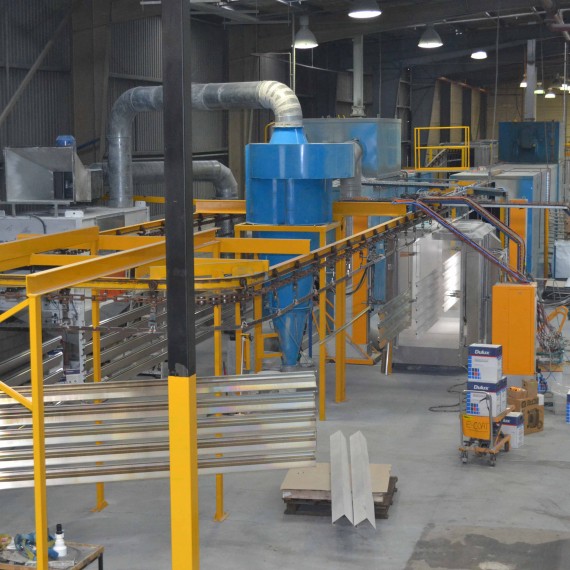 Following its acquisition of the former Impreglon Australia premises and machinery in Minto NSW, Deco has expanded into the industrial finishing market, with a portfolio of services that includes anodising, glass bead blasting and several specialised finishes.
Deco's new range of protective coatings and surface treatments can be applied to machinery parts and bodies, engines, switchgear, production lines and more to increase resistance to corrosion, UV and wear.
As one of the few commercial hard anodisers in Australia, the company now offers thick, durable coats for hardwearing machinery applications. The new in-house powder coating line offers high-quality Dulux and Interpon powders. And the company also provides low-friction PTFE (teflon) coatings for valves and components subject to buildups of adhesive substances.
Also available are UV-stable black e-coating and effective pretreatments to remove contamination and make machinery parts as good as new.
Deco Industrial
02 9603 1888
www.decorativeimaging.com.au