ACQUISITION EXPLOITS SYNERGIES OF POWDER HANDLING AND PACKAGING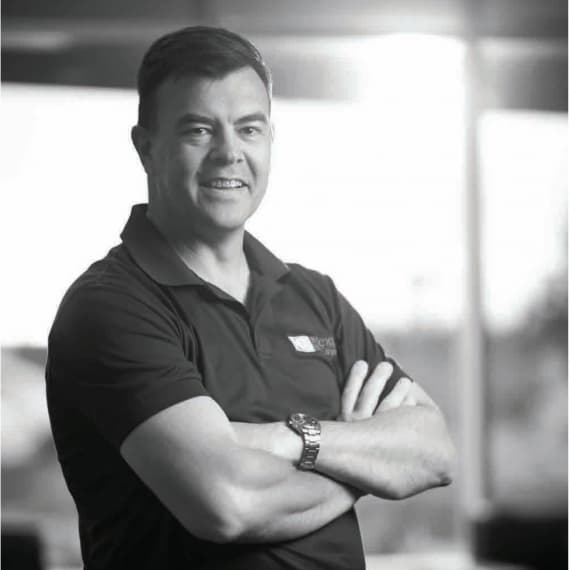 Kockums MD Francois Steyn
The acquisition of Kockums Bulk Systems by Canada-based multinational Premier Tech almost didn't happen. But now, with the integration of the companies well under way, the synergies brought about by the deal are beginning to take effect.
Kockums MD Francois Steyn explains: "Premier Tech first made contact at an Auspack show some years back. They were very much focused on our packaging machinery operations, and how well the two product lines would work together."
However, as anyone who knows Kockums Bulk Systems will know, while the company's work with packaging machinery is a serious part of the business, the real heart of the organisation is in its expertise in powder handling.
Indeed, the company owes its origins to its development of dense phase pneumatic conveying technology during the 1950s when it was still part of the Swedish Kockums engineering and shipbuilding group. And it was this technology that three of the company's engineers led by Ivan Price developed further when they formed Kockums Bulk Systems in 1989.
According to Francois Steyn: "It took a long time and a lot of meetings before the guys from Premier Tech came to appreciate what we really do, but once the penny dropped the synergies really started to become apparent."
The deal was done in early March this year, and the integration of Kockums Bulk Systems into Premier Tech Chronos (the company's industrial equipment group) is well under way. All staff have been retained, including former Chairman Ivan Price, who has taken the opportunity to step back into a part-time consultancy role.
For now, the company name remains Kockums Bulk Systems, although Steyn acknowledges that with time that name will become a brand within the Premier Tech Chronos portfolio.
Ironically, one of the strengths of the Premier Tech Chronos packaging line-up is its bag filling machinery, which ties in perfectly with Kockums' powder-handling expertise. Says Steyn: "We are now a centre of excellence for powder handling within the group."
Another aspect that is changing is that the Melbourne-based operation is taking responsibility for the sales and support of the full Premier Tech Chronos portfolio of packaging machinery.
According to Francois Steyn: "That was one area where Premier Tech were immediately impressed with our setup – our service and support operation was way beyond anything they had locally, so we really were a good fit."