ACQUISITION EXPANDS TRAILER PORTFOLIO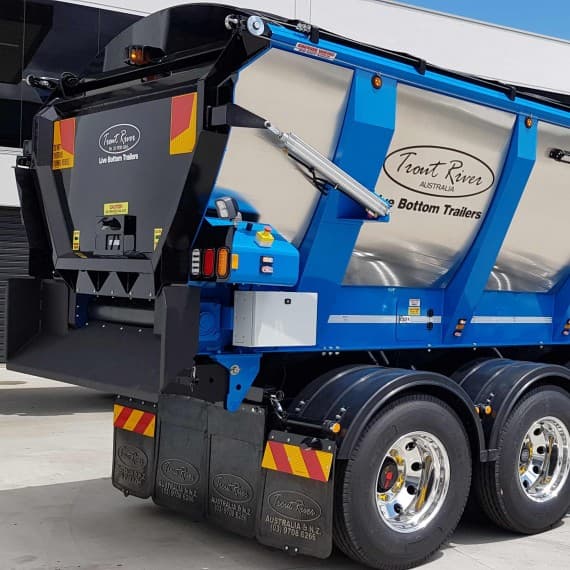 As part of its strategic initiative to grow in its existing markets, MaxiTRANS is set to acquire Australasian Machinery Sales (trading as Trout River Australia), a leading manufacturer and supplier of live bottom trailers.
The acquisition will be completed in two tranches, with 80% of Trout River to be acquired initially for $5.9 million in cash. The remaining 20% will occur by 30th June 2021 under an earn-out arrangement. The acquisition will be funded out of existing cash and debt facilities.
The addition of live bottom trailers into the MaxiTRANS trailer portfolio will add products with applications in the infrastructure construction sector.
And the integration of the existing Trout River Australia business into the MaxiTRANS organisation will provide access to the company's production and procurement systems, national dealer network and national network of repair and service facilities.
Dean Jenkins, Managing Director and CEO of MaxiTRANS, said "We look forward to welcoming John Surwillo and Neil Lehman, the current owners of Trout River Australia, to the MaxiTRANS group. John and Neil's ongoing involvement in the business will facilitate a smooth transition and enable the Trout River Australia business to continue to benefit from their deep product knowledge."
MaxiTRANS
03 8368 1100
www.maxitrans.com