ACQUISITION TO CONSOLIDATE AUTOMOTIVE MECHATRONICS BRANDS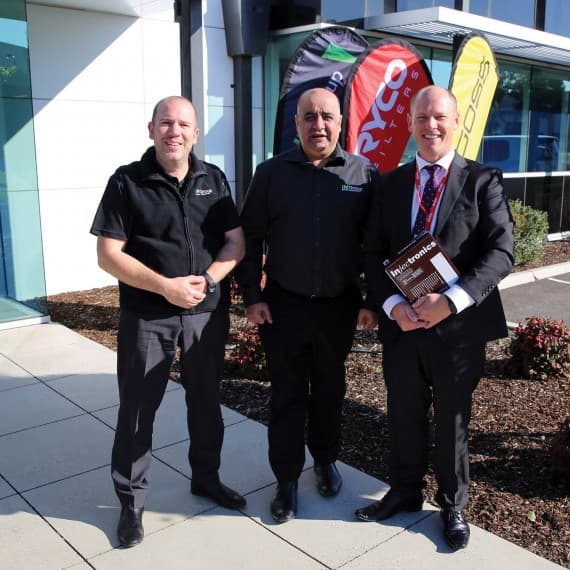 L to R: Tony Sheedy, General Manager-IM Sales; Gino Ricciuti, General Manager-IM Marketing & Logistics and Guy Nicolls, CEO GUD Automotive
Automotive electronics and mechatronics specialist Innovative Mechatronics Group has been acquired by GUD Holdings to become part of the GUD Automotive Business Unit.
The IM Group's respected brands include: Injectronics remanufactured automotive electronic and mechatronic components; RAE Ignition and Sensors including ignition coils; dat Equipment – diagnostic speciality tools and equipment; and MAP mechatronics auto parts. To further strengthen the brand names, the highly respected Goss range of sensors, fuel pumps, ignition coils will become part of the group with Tony Sheedy relocating to Hallam to take up the role of General Manager - Sales.
Rex Vandenberg, current Managing Director will continue to manage the business, and Gino Ricciuti will be responsible for brand marketing as General Manager Marketing and Logistics.
"The IM Group has a passion for designing and developing innovative mechatronics products, test equipment and services and is an exceptional fit with the similar values that of GUD Automotive's market leading Ryco Filter and Goss products," said Guy Nicholls, Chief Executive Officer – GUD Automotive. "We look forward to working with Rex Vandenberg and his team in growing this exciting business," he said.
GUD Automotive
03 9243 3328
www.gud.com.au