ACOUSTIC ARRAY ISOLATES NOISES FOR TROUBLE-SHOOTING
02-11-2017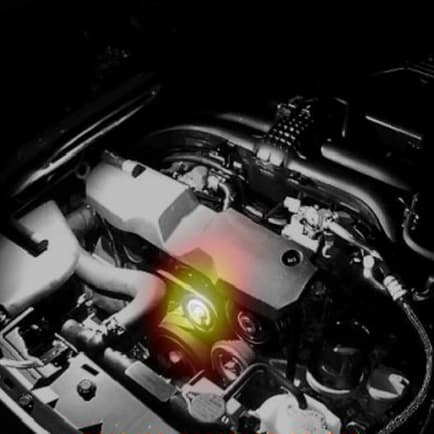 The acoustic image shows the source of the noise
Scitech is offering a novel troubleshooting tool in the form of the ACAM 100 acoustic array from Signal Interface Group. This is complete system for acoustic imaging that allows the user to create an acoustic image overlaid on an optical image to visualise sound sources at different frequencies.
The array comes in the form of a 400mm-square plate that houses 40 digital MEMS microphones. In use, all 40 microphones are sampled simultaneously with 24bit resolution, and the phase information is fed to digital signal processing algorithms. An acoustic membrane protects each microphone from dust and moisture.
A 5Mpixel optical camera is located in the centre of the array, allowing an optical image to be overlaid onto the acoustic image to indicate the sound sources.
The resulting visual/acoustic image can prove to be invaluable in isolating the source of a particular sound signal from a complex piece of machinery.
The ACAM 100 has two isolated digital inputs and two isolated digital outputs. These can be used for synchronisation with data acquisition systems, and one of the inputs can be used for a tachometer.
It uses a single USB cable for microphones, optical camera, digital I/O, power and communicates to a PC through a USB 2.0 port.
Scitech
03 9480 4999
www.scitech.com.au