ACOUSTIC ANALYSIS IS EFFECTIVE MEASURE FOR SLOW-SPEED BEARINGS
16-10-2017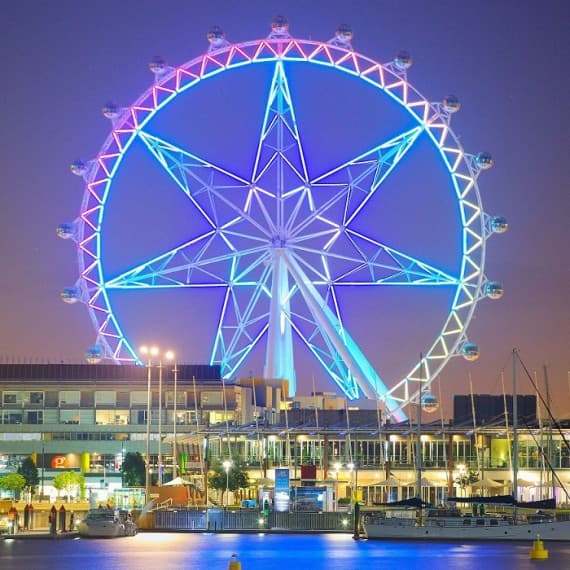 Most bearing vibration analysis is performed using accelerometers, which are highly accurate and effective measuring tools at high speeds and when the vibration frequency falls between 10Hz and 10kHz.
However, there are limitations to this method of vibration analysis; for example, when the speed is slower (especially under 50rev/min), when there are extreme fluctuations in speed, when the rotation process has a short duration or when oscillating processes are present.
For very slow speed applications, acoustic emission is a far more effective measurement technique, and covers vibration frequencies from 50kHz right through to 1MHz. Sounds that fall in this range include plastic deformation of materials, crack formation and propagation, material fractures and friction.
These can all help predict and prevent serious problems and downtime arising in a multitude of slow-speed industrial, manufacturing, processing and materials handling applications, including slewing ring bearings on stacker/reclaimers, air preheater bearings in power generation plants and converter bearings in steel plants.
The installation of Schaeffler spherical roller bearings on the Melbourne Star Observation Wheel, the largest ferris wheel in the Southern Hemisphere, provided an ideal opportunity to test the effectiveness of acoustic emissions as a condition monitoring technique for very slow speeds. The wheel has a rotational speed of 0.029rev/min.
The bearings installed on the Observation Wheel are Schaeffler's double-row spherical roller bearings, designed for long life, high reliability and high safety requirements. They feature a rotating outer ring and have a quasi-static load condition.
Challenges and solutions
The project was particularly challenging, because the main rotating hub bearings are located 63m above ground with limited access that can only be done outside of opening hours. Additionally, hub space is limited and temperatures inside fluctuate considerably.
Schaeffler successfully install four acoustic emission sensors with amplifiers for each bearing. They were installed axially within the hub, spaced 90 degrees apart. The sensor amplifiers output the raw sensor measurement in decibels and the corresponding computed distress level for the connected sensor.
Two robust 8-channel Schaeffler FAG ProCheck devices were installed for all data processing from the acoustic emission signal inputs. The FAG ProCheck devices are designed to operate efficiently under harsh environmental, rotational and temperature conditions.
Schaeffler then used its online monitoring centre (OMC) to conduct remote monitoring of all diagnostics from the acoustic emission signals. An industrial telecommunications kit was set up to transmit the measured data over a 3G network to the OMC.
Two types of measurement were taken to ensure an accurate overall picture of the machine's vibration was formed. First, snapshots were taken of amplifier outputs over a small arc of rotation (16 seconds, or approximately 3 degrees), and secondly averages of the amplifier outputs over one complete rotation (43 minutes or approximately 1.4 revolutions) were recorded.
Measurements are only taken when the wheel is in motion, using the motor speed and current as validation, and there is no discrimination between the direction of rotation. Data are automatically transmitted back to the OMC every 24 hours.
Results
Two main measurements are used to analyse the bearings' condition: distress and decibel level. The computation of distress is trademarked by the sensor manufacturer, but in general terms it comprises a summation of the clicks, crunches, groans and whistles generated by defective rotating machinery. If distress is 0-5 units, the bearing is in excellent condition, 5-10 units means it is in satisfactory condition and greater than 10 units means the bearing is in suspect condition and may need maintenance or replacing.
For decibel readings, when the overall trend is starting to increase, rather than remain at a stable and consistent level, that is when it is time to check the bearings.
Schaeffler also takes grease samples from the bearings inside the hub every four months, which are sent to the laboratory for detailed analysis. A particle quantification (PQ) index is established to measure the total ferrous (iron) particles present in the sample.
In analysing results of condition monitoring, it's important to take note of any trends. It's also important to correlate and confirm the presence of a problem using multiple techniques. Using more data, from varied sources, reduces the chance that it was just an anomaly, and will strongly confirm that there's a problem.
Since implementation in 2014, overall levels have been relatively stable. Some instances of elevated amplitudes of acoustic emission as well as spectrogram wear particles in the grease samples have occurred over this time, but not to concerning levels.
This story is based on a case study presented by Mark Ciechanowicz, Manager – Industrial Services, Schaeffler Australia, at the International Machine Vibration Analysis Conference, Gold Coast, September 2017.
Schaeffler Australia
02 8977 1000
www.schaeffler.com.au