ACONEX APPOINTS NEW CHIEF PEOPLE OFFICER
26-07-2016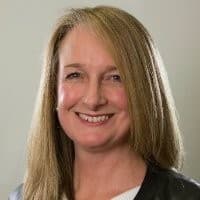 Aconex today announced the appointment of Ilona Charles as chief people officer.
She will be responsible for all human resources functions at the company, which is  a provider of a leading cloud and mobile collaboration platform for the global construction industry, spanning over 70 countries.
Ms. Charles has over 20 years of experience in transformation, change and human resources across the telecommunications, health and financial services industries.
Before joining Aconex, she was executive director of human resources for Telstra's Retail division, which employs over 10,000 people in Australia and the Philippines.
At Telstra, she successfully oversaw the completion of 15 acquisitions and joint ventures for Telstra Health and established an innovative design lab for employees called Customer Central. P
Previously, Ms. Charles was group executive, people and performance, at Medibank Private, provider of health insurance and health services to more than 30% of the Australian population.
"Ilona Charles is a proven innovator and leader, and we are pleased to welcome her to our executive team," said Leigh Jasper, Aconex CEO. "As chief people officer, Ilona will help us attract, develop and retain the top talent needed to drive our continued growth. We look forward to her contributions in expanding our global diversity and strengthening our high-performance, values-based culture."