ACHIEVE OPTIMUM COMPRESSION EFFICIENCY WITH KAESER'S SIGMA AIR MANAGER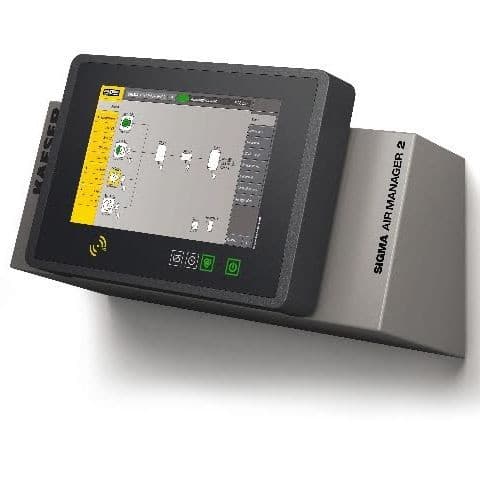 Kaeser Compressors recently launched its second generation master compressed air management system. The new Sigma Air Manager (SAM 2) is the even more powerful second generation version of the highly successful master controller from Kaeser.
Amongst its numerous features, SAM 2 maximises the efficiency of all components within the compressed air station. For the user this translates into reduced energy costs, improved efficiency and sophisticated energy management as per ISO 50001.
A PC-based master compressed air management system, the SAM 2 allows the compressed air user to manage all of their compressed air production and treatment components from one single unit.
For optimum energy efficiency, the SAM 2 uses Kaeser's advanced 3-D Control to analyse the relationship between three key factors; switching losses (start/stop), control losses (idling and frequency conversion) and pressure flexibility (average increase above required pressure), optimising its output around these factors. 
Operating status, pressure history, free air delivery, power consumption, as well as maintenance or error messages can all be easily displayed and analysed on the SAM 2 in both real-time and retrospectively from the user-friendly 12-inch colour touchscreen.
It is also possible to see at a glance whether the compressed air system is operating in the "green zone" from an energy management perspective. Alternatively data can be accessed remotely using a PC and network connection, or emailed to a pre-set address. 
Supporting operation in 30 languages, the SAM 2 can boost operational reliability and efficiency, as well as significantly reduce energy costs. For further information
Kaeser
Phone: 1800 640 611
Site: www.kaeser.com.au