ACCI pushes for energy sector reform
31-08-2010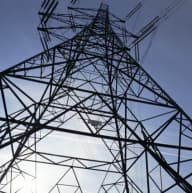 The Australian Chamber of Commerce and Industry has called on governments to reform the energy sector to provide much needed relief for energy users.
ACCI strongly supports the sale of remaining government-owned electricity assets to the private sector, including the transmission and distribution networks – the bulk of which are owned by state and territory governments.
ACCI says the business community is looking for the federal government to work with these levels of government to provide support and incentives and implement desirable reforms. 
In a submission to the Energy White Paper, ACCI points out that electricity and gas prices for business have increased by 60 and 44 per cent respectively since September 2009. This far outstrips the 11 per cent rise in overall business input costs over this period.
Representing businesses throughout Australia, ACCI has called on the government to use the Energy White Paper process to outline "a clear and achievable strategy for achieving greater efficiency in the energy sector." 
 "There has to be a re-balancing of the policy focus away from the proliferation to expensive carbon abatement schemes, to pragmatic structural reforms that will lower prices, ACCI's Acting Chief Economist, Burchell Wilson said.
"Privatisation of the remaining government owned electricity assets has the potential to yield significant gains for energy users, he said. "Sale of these assets to the private sector arguably should have taken place decades ago and it has only been an ongoing campaign of misinformation that has prevented these gains being realised."
The Productivity Commission has examined the issue in detail and concluded: 
"There are strong arguments for privatisation of these businesses. There is no evidence that the productivity, reliability, quality or cost performance of private sector electricity network businesses is worse than their public sector equivalents. To the contrary, the evidence in Australia and internationally suggests that such private sector enterprises are more efficient."
Mr Wilson said the carbon tax remains a substantial cost penalty on Australian industry.
"It is clearly excessive relative to other international efforts to abate carbon, he said. "On top of the carbon tax, industry has also had to bear the burden of a dramatically expanded Renewable Energy Target (RET) that is currently imposing a $1.5bn cost on the economy that is set to rise to $5bn by 2020.
"Incredibly, it can cost up to $525 for each tonne of carbon emissions abated under the RET, making it a remarkably high cost abatement scheme". 
The upcoming review of the RET should provide more clarity about the costs the scheme imposes on energy consumers and there needs to be a serious examination of the policy merits of its winding back or abolition.
Mr Wilson said reform momentum has to be re-established.
"The first step involves articulating the benefits to energy users."
The ACCI submission can be found at: http://www.acci.asn.au/