ACCELERATING INDUSTRIAL GROWTH WITH DATA-DRIVEN DECISIONS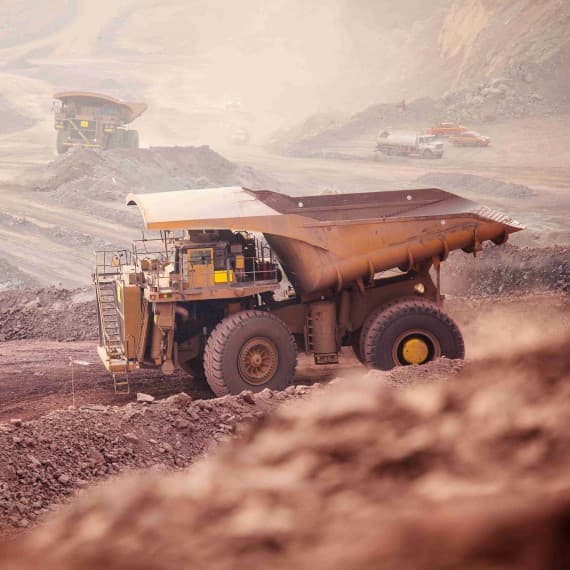 The cyclical nature of some industries such as mining means that when opportunity presents, a business needs to be flexible enough to move fast. Cameron Vorias, Managing Director and CEO of Sojitz Coal Mining, shares insights into the recent changes in his business and how his team achieved rapid growth.
Resilience through innovation
Sojitz Coal Mining Australia is owned by Sojitz Corporation, based in Tokyo, Japan. The company has been operating for more than 150 years and currently employs over 20,000 people across the world – in a broad range of sectors including automobiles, equipment, aerospace, medical infrastructure and energy.
Since the 1970s, Sojitz has been active in the coal industry across Queensland, New South Wales and Indonesia. In 2010 when the coal industry was doing very well, Sojitz made a decision to move more into the management and operations of coalmines.
"We acquired the Minerva Operation three days before the Queensland floods of 2010-11. One billion litres of water entered the mine but rather than defeat us, this adversity strengthened our resolve to find a way to succeed," says Vorias. "Just as we recovered the global financial downturn hit our industry."
"I think one of the key lessons we got out of the downturn is that we knew the importance of building a resilient business – and driving costs down. For us it's about being cutting edge to keep our costs as low as we can and using information – taking on-board powerful technology."
Rapid decisions with clear visibility
As Sojitz introduced new sites, the need for a reliable and all-encompassing business management solution that offered visibility across the entire portfolio became clear.
"When you become four or five mine sites, the culture changes and you need reliable and powerful software to manage your information," explains Vorias.
"This is because you need to be looking at your information in a more responsive manner – decisions need to be quicker to drive the change that's required to achieve success. Gregory Crinum Mine for example, is a mine at 14:1 strip ratio - you've got to be on top of your cost."
Following an analysis of various enterprise resource planning (ERP) software providers, Sojitz made the decision to partner with Pronto Software, an Australian developer of business management and analytics software.
"The reason why we ultimately chose Pronto Xi is it's a well-established, good piece of software with an outstanding reputation in asset management. We went through the full analysis and even against the other ERP solution we had at that [Gregory Crinum Mine] site, Pronto Xi provided strong value," says Vorias.
Optimising operations with a hub of expertise
Discussing how Pronto Xi helps the business optimise its fleet and assets across multiple mine sites, Vorias says, "One of the key things we're doing at our mines is fleet standardisation and developing a hub of expertise around asset management which benefits each site."
"We have a fleet of mainly Caterpillar machinery, then we will have a central hub of technicians and maintenance planners sitting in a separate location who will work on behalf of all five operations. That was one of the reasons why we went down the path of Pronto Xi. It is very strong in asset management – that was a very essential part of our overall goal."
It is important for Sojitz to understand when to conduct maintenance on equipment, before fleets break down or experience issues, as it helps create strong cost-efficiencies and enhances productivity.
"To build our next two operations at Wilton and Fairhill, we will again do it through second-hand gear and then rely on our maintenance function to keep that gear in a reliable state," he adds.
Long-term growth requires partnership
While Sojitz's core priority is managing its existing assets, the company is constantly seeking diversification and growth opportunities, potentially building another two operations in the next 6 to 12 months. Vorias adds, "one is not in the coking coal market and one is, so we're on a very steep growth trajectory."
When asked for the advice he'd provide other CEOs embarking on significant technology projects, Vorias says: "Find an ERP provider that can deliver a high quality product at a reasonable price and then provide your team with the tools and accountabilities to take the information and drive improvement."
Pronto Software
03 9887 7770
www.pronto.net