ABSOLUTE ENCODERS ARE EASY TO INTEGRATE WITH ETHERCAT
19-05-2017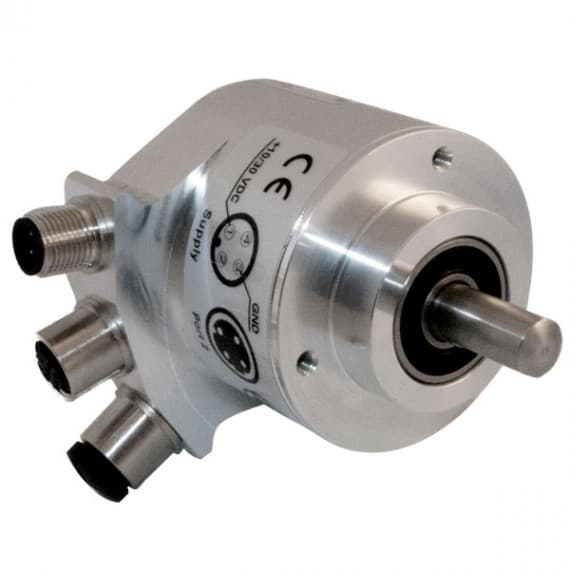 Italian industrial automation specialist Elap has come up with a novel range of absolute encoders with EtherCAT interfaces. Available in Australia from Motion Technologies, the Elap MEM-Bus EtherCAT encoders are multiturn devices with 29bit resolution.
EtherCAT is an ideal interface for control systems, enabling real-time communication between master and the slave devices while supporting any topology – line, bus, tree, star – and a flexible number of nodes.
The encoders come with set of four LED indicators that show operation status while in motion, which aids installation and allows for improved confidence in the field. The rugged devices are sealed to IP67 and handle operating temperatures up to 70°C, so harsh environments are not a worry.
The smart encoder has a range of settable parameters that allow for flexible operation, including counting direction for bidirectional applications. Also, the total measuring length in steps and speed resolution can be manipulated to give an added edge to flexibility.
Motion Technologies
02 9524 4782
www.motiontech.com.au