ABSENCE OF VOLTAGE TESTER AIDS PANEL SAFETY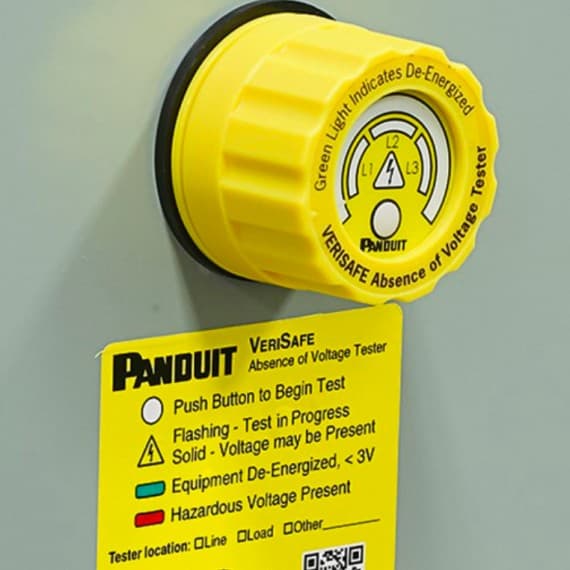 Panduit has released its novel VeriSafe absence of voltage tester in Asia Pacific markets, including Australia.
The VeriSafe device is permanently installed on an electrical panel, giving reliable indication of whether it is safe to open the panel for maintenance. In performing this task it goes beyond the functions of a simple voltage indicator by confirming that the panel is safe from other hazards such as residual current.
Whereas existing procedures for verifying safe access to electrical panels using handheld testers are both time consuming and subject to human error, with VeriSafe it is possible to determine an electrically safe environment in a matter of seconds.
VeriSafe ensures the entire process of verifying the absence of voltage is performed in the proper sequence. At the same time, the fail-safe and reliable process performed by VeriSafe tests the tester itself, verifies installation, checks for voltage, verifies installation and retests the tester.
This approach to verifying equipment is in an electrically safe state is recognised by the US National Fire Protection Association 70E standard.
Panduit
03 9794 9020
www.panduit.com