ABRASIVES MANUFACTURER OPTS FOR GREATER AIR POWER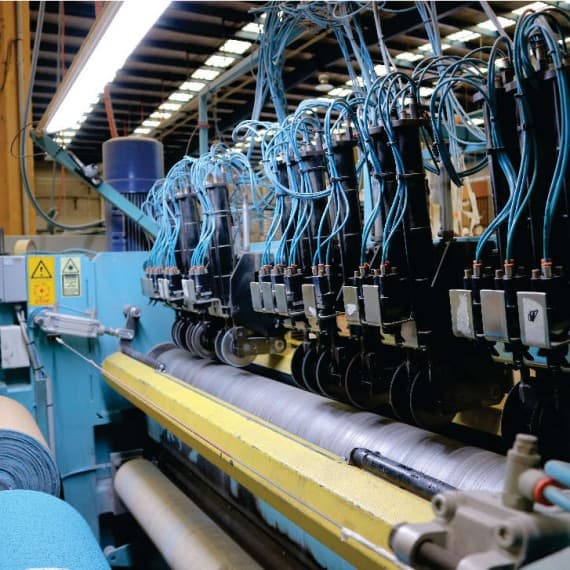 Hermes Abrasives' slitting machinery is powered by compressed air
When Hermes Abrasives Australia's old 15kW SK25 screw compressor finally gave up the ghost the company sought to upgrade to a new compressor that could handle their increasing compressed air demands.
Hermes uses a high volume of compressed air to power its pneumatic machinery for slitting, cutting and processing coated abrasives.
As Southern Cross Compressors had been servicing the old compressor, Hermes Operations Manager, Matthew Robertson opted to upgrade to a Southern Cross 18.5kW KHE rotary screw compressor with a 500-litre receiver.
Says Robertson: "We went for the higher output system to ensure our compressed air demands would be met immediately and well into the future. We also wanted to minimise the possibility of breakdown and reduce maintenance downtime".
"Whilst the energy saving technology of the KHE compressor was a factor, having dealt with Southern Cross for over 10 years, we knew we were buying a quality product with all the support we needed."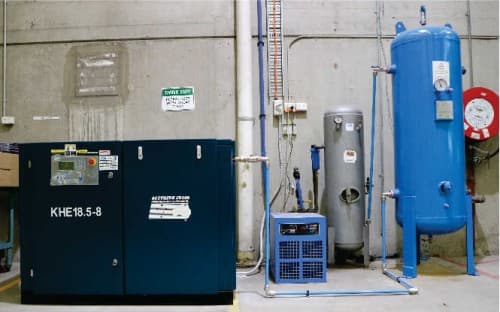 The 18.5kW KHE rotary screw compressor and 500-litre receiver
KHE rotary screw compressors feature world's best technology and construction to ensure efficiency and consistent output under the highest industry demands. Every KHE compressor carries a unique 'lifetime warranty' on the air-end.
Robertson adds: "Stuart from the SC sales team was very accommodating, professional and knowledgeable and rightly convinced us of the merits of upgrading to a Southern Cross Compressor. I would highly recommend Southern Cross to any company wanting a quality reliable and efficient compressed air system."
Southern Cross Compressors
1300 098 901
www.southerncrosscompressors.com.au