ABRASIVE BLAST EQUIPMENT SHOWS AUSSIE ENGINEERING EXCELLENCE
04-06-2018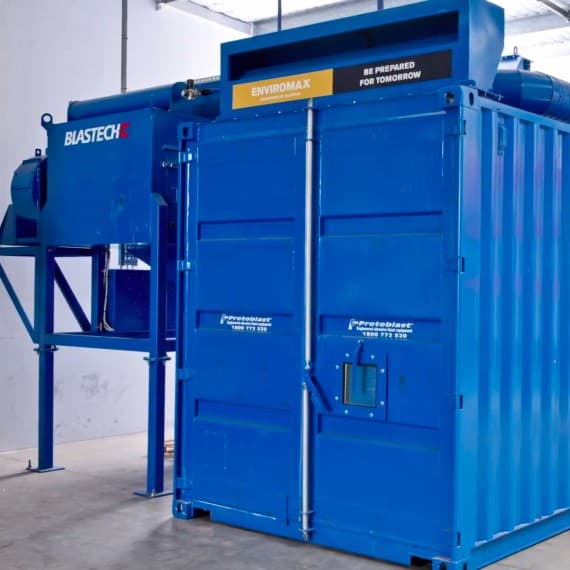 Established in 1975, Protoblast is a wholly Australian owned engineering company and the leading manufacturer of abrasive blast equipment.
Today, Protoblast is a third-generation family business of engineers with more than 100 years of combined industry experience.
Company founder John Gillies developed the Airstream Abrasive Classifier and the Oscillating Conveyor Abrasive Recovery Systems that are still industry-leading solutions to this day.
Over the last 40 years, Protoblast has designed and built a full range of abrasive blast equipment. And while the company offers a range of standard products, it has an emphasis on specialised machines, cabinets and chambers designed to suit specific requirements.
Protoblast airless blast machines are used for a huge variety of applications, with everything from steel ingot moulds to polyurethane water ski cores being successfully processed using Protoblast machinery.
Protoblast equipment has been installed in all States and Territories in Australia, and exported to New Zealand, Papua New Guinea, the USA and the Middle East.
Protoblast
1300 895 381
www.protoblast.com.au