ABB WINS ROBOT ORDER WORTH $52 MILLION
05-08-2015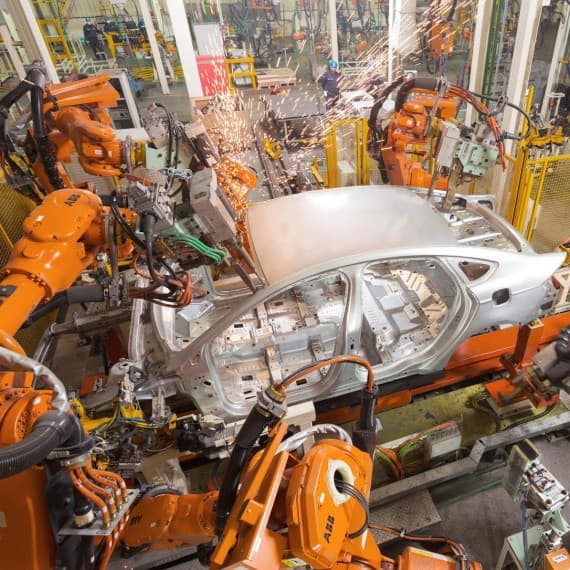 Automation technology group, ABB, has won an order of robots worth $52 million to be installed at the Changan Ford's new Harbin-based auto factory as a part of their Body in White welding process. The robots will be used to make Ford's new Focus model.
ABB will be providing robots including the IRB 6700 and IRB 7600 for Changan Ford's new highly-automated "Body in White" welding production line.
The order includes ABB's GateFramer car body framing positioning system, which is able to produce six models on the same line with only 18 seconds being needed to switch between vehichle model.
Changan Ford will alos receive from ABB a Body-in-White solution, which includes a flexible car body conveying system and laser welding system, as well as the robotic Roller Hemming system which is used for the production of the vehicles' four doors and roof.
The IRB 6700 robot family, was introduced to the market in 2013. With 15 per cent more effcient than the prevoous model and a simplifies maintanence system it makes it the highest prefomrance robot with the lowest total cost in the 150-300 kg class according to ABB group.
Pekka Tiitinen, president of ABB's Discrete Automation and Motion division said "Changan Ford and ABB have a longstanding relationship, and we are pleased to see ABB's solid reputation for providing outstanding and reliable technology and excellent project management capabilities gain customer recognition once again,"
ABB's industrial robot technologies cover the entire automobile production process, including stamping, Body in White, painting, and powertrains. Automobile customers include international automakers such as BMW, Honda, Volvo and Great Wall Automobile.
ABB Australia Pty Limited
+61 8 9412 1095