ABB wins $27m power contract
31-08-2010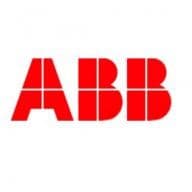 ABB, a leading power and automation technology group, has won an order worth about $27 million from mining giant Rio Tinto.
ABB has been selected to upgrade an existing power substation at the Cape Lambert port, in the Pilbara region of WA.
The upgrade will enable the integration of electricity from a new power generation plant into the existing transmission network and will boost power supply to support the expansion of the Cape Lambert port. The order was booked in the first quarter.
The expansion is being undertaken to accommodate more ship loading facilities and increase port capacity, including the addition of a second 1400m jetty and associated bulk material handling equipment. The enhanced infrastructure will enable the port to increase its iron ore exports by 53 million tons per annum. The project is expected to be completed early next year.
As part of the turnkey contract, ABB will design, construct and commission the substation upgrade. Some of the major supplies include four 220kV substation bays, power transformers as well as protection and communication equipment and a SCADA (supervisory control and data acquisition) solution conforming to the IEC 61850 global standard.
The substation automation and communication systems will enable the power assets to be monitored and controlled from Rio Tinto's Operations Centre in Perth, nearly 1500km away.
The centre manages and controls the mining processes, rail transport, ship loading and associated critical infrastructure such as water and power for Rio Tinto's iron ore mining operations in the Pilbara region.