ABB lands major energy contract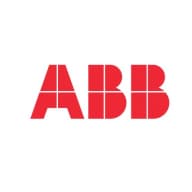 A consortium including leading power and automation technology group ABB and Samsung has been awarded a major energy contract in Victoria.
The consortium will supply a hybrid Grid Energy Storage and Diesel Generation System (GESS) to SP AusNet for its electricity distribution network in Victoria.
The system with a capacity of 1MW-1MWh battery energy storage as well as 1MW diesel generator power will be a pilot plant for potential future similar grid-integrated generation and storage systems.
If successful, SP AusNet may choose to embed GESS systems for additional supply capacity during high demand periods to offset or delay expensive investment upgrades of power lines.
The GESS provides peak demand management, active and reactive power support and other power quality functions, when the network is connected. It can also provide power as part of a mini grid when parts of the network become isolated.
The battery system and smart inverter are the primary energy source, while the diesel generator acts as back-up to extend the capacity available. The system must comply with the distribution grid codes when grid connected, must transition into island mode when the network controller gives the command, and must switch back to grid-connected operation without any power supply interruption.
ABB's (with Samsung) scope of supply includes the design, engineering, construction, testing and supply of the ABB's PowerStore-Battery System and a 3 MVA transformer to be integrated with the diesel generator. The plant is managed by ABB's new Microgrid Plus System and is implemented as a transportable power station consisting of seven outdoor containers and kiosks.
SP AusNet selected ABB due to its leading technology and local engineering capabilities to solve the challenges of such a complex embedded generation system.
ABB's answer to the technical challenges of GESS lies in the Microgrid Plus System, a control system developed by the Microgrid Solutions team in Darwin, Australia, and in a modified version of the PCS100 grid-forming inverter.
"ABB had the opportunity to demonstrate to SP AusNet the value of leading-edge technology that is available at its doorstep," says David Baker, ABB's division manager for Power System in Australia.
The project is due to be completed before the end of the year.
ABB will continue to support SP AusNet with an ongoing service and maintenance contract for a further two years after final commissioning of the Embedded Generation system.