ABB INVESTS IN AUSTRALIA'S ENGINEERING FUTURE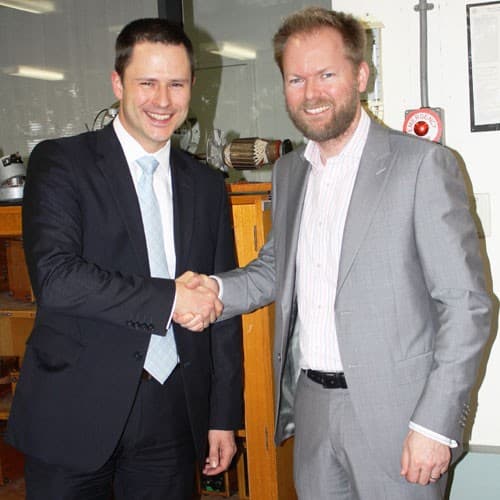 ABB, a global leader in power and automation technology, has recently donated more than $150,000 in drives, motors and PLC equipment to the Electrical Power Engineering (EPE) Laboratory, at the Clayton campus of Monash University.
The University now offers new learning opportunities for students in the area of electricity generation and how it behaves.
In early October, the Department of Electrical and Computer Systems Engineering at Monash University, played host to guests at the official opening of its recently upgraded EPE Laboratory, at its Clayton campus.
The upgrade was made possible, due to a substantial equipment donation by ABB in Australia, and through the hard work of many technical experts from Monash University, ABB and a number of volunteers.
Professor Jamie Evans, Head of the Department of Electrical and Computer Systems Engineering (ECSE) at Monash University, officially opened the upgraded EPE Laboratory.
Michael Hose, ABB's Drives manager for Australia said: "We are proud to support Monash University and electrical engineering students via the donation of ABB's energy efficient drives, motors and control products.
"ABB's very excited about the future of engineering in Australia and committed to supporting educational endeavors that further develop students' understanding of the electricity grid and the technologies that are enabling the integration of renewables to lower environmental impact."
Equipment donated by ABB, included 8 x DCS550 DC drives, 16 x AC500 eco PLCs, 8 x ABB-Baldor electric motors and 8 x ACSM1 Servo Drives combined with Regenerative Units, with full braking power. The Regenerative Units control the line side power factor to unity, in order to maintain clean power with very low harmonic content.