ABB Australia launches new-look website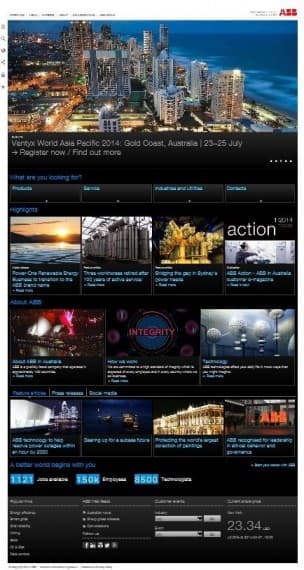 ABB, a leading power and automation technology group has launched a new website that is viewable from all devices, making it easier to search and share information.
The new website (www.abb.com/au) uses the same platform and design principles as the ABB Group site, which was recently recognised by REBRAND for setting new benchmarks in web experience. 
The new website offers a different approach, both in terms of look and feel and is more visually attractive and easy to use.
The responsive design of the pages allows the user to browse it using smart phones, tablets or desktop computers, having the same high level of quality and content.
"Our website is often the initial contact point for many of our customer and business interactions, and our new agile and interactive website provides an improved and enhanced user experience for all," said Sally Durrant, Country Communications Manager of ABB in Australia.
"We are continuing to listen closely to our customers, making extensive use of analytics and feedback to build a deeper understanding of our users' needs. We want our customers and prospective customers to have a perfect experience on each and every visit."
Details about the ABB web transformation and 2014 REBRAND 100 recognition award are available at: http://www.rebrand.com/recognition-abb
ABB Australia Pty Limited
Ph: 08 9412 1095