8i RAISES $20 MILLION FOR VIRTUAL REALITY TECHNOLOGY
19-10-2015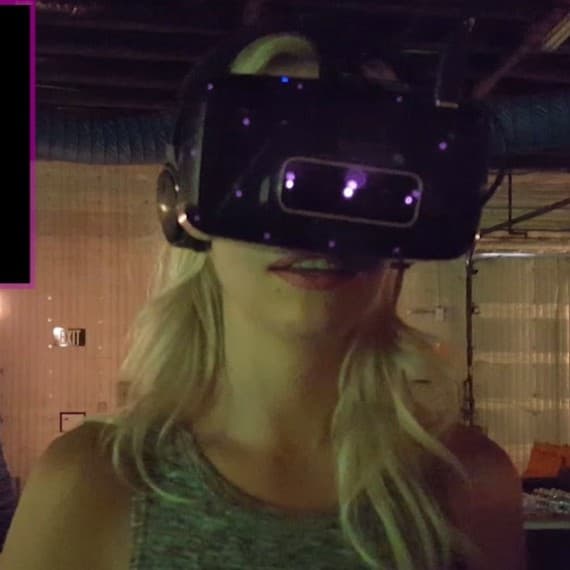 Wellington based company 8i, that focuses on new consumer media on the Virtual reality platform has announced it has raised NS$20 million from global technology investors, with some of the investors including: RRE Ventures, Founders Fund Science, Horizons Ventures, Samsung Ventures, Dolby Family Ventures, amongst many others.
"As the Internet transitions to 3D with adoption of virtual reality and augmented reality platforms, we want to give people the best way to connect in this new medium," said 8i founder and CEO Linc Gasking.
"8i records people in a new, more advanced approach than cinematic 3D, allowing viewers to move around freely and experience an authentic feeling of emotional connection with the person they're watching. A young mother recorded a heartfelt message to her baby, a musician captured an intimate unplugged session, a woman created the first VR dating profile. We're excited to see how creators will take this next step in the evolution of media." He continued.
The company is building their media platform in order to allow its users to create and experience 3D videos of real people.
The proprietary software transforms regular video from off-the-shelf cameras into realistic experiences for Virtual Reality, Augmented Reality, and the web.
8i is the first company to enable a 3D video of people, enabling the freedom to move around in a virtual reality environment, all the while delivering the realism of human movements, hair and face.
"We are big believers in 8i's unique technology, stellar team, and long-term vision," said Jim Robinson of RRE Ventures who led the investment round and joins Scott Nolan (Founders Fund) on the 8i board. "What they have achieved is what media companies see as the holy grail of virtual reality. I'm excited to see what the next generation is going to create with it."
"8i's breakthroughs enable realistic 3D video capture of people for the first time ever.  With human-centric content now past the 'uncanny valley', we can't wait to see VR and AR powered by 8i take off in applications far beyond gaming," said Nolan.
8i has also announced the opening of a new showcase studio in Culver City, Los Angeles. The company plans to offer free access to the recording studios in addition to community events such as workshops, demonstrations and introductions to the technology.