Published 21-02-2019
| Article appears in April 2019 Issue
80GHZ RADAR LEVEL SENSORS PROVIDE NEW LEVELS OF ACCURACY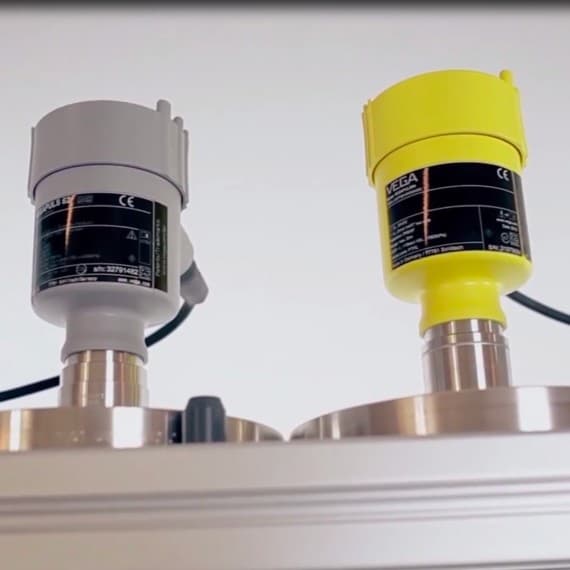 Radar sensors have been used for noncontact level measurement for many years. But now, with the move to 80GHz microwave technology, VEGA's latest generation of radar level sensors provide new levels of accuracy and ease of use.
In this series of videos, VEGA engineers Jurgen Skowaisa and Clemens Hengstler show how the 80GHz Vegapuls 64 radar level sensor overcomes many of the process conditions that have traditionally caused problems for older 26GHz sensors.
The videos demonstrate how the Vegapuls 64 is immune to the effects of condensation and buildup and how its smaller size makes it suitable for applications in smaller vessels.
Jurgen and Clemens go on to show how well the new sensor copes with foam, and how it deals with measuring through glass and through process equipment such as shut-off valves and nozzles.
VEGA Australia
02 9542 6662
www.vega.com