80GHZ RADAR LEVEL SENSOR OPENS UP NEW APPLICATIONS
03-05-2017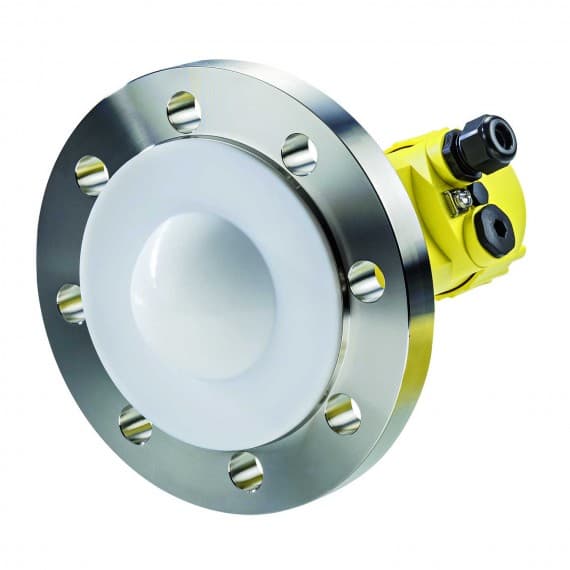 Thanks to its improved beam focusing, the world's first 80GHz radar level sensor, the VEGAPULS 64, improves liquid level measurement even under difficult conditions, like tanks fitted with heating coils, baffles or agitators.
Crucially, a VEGAPULS 64 with an 80mm-diameter antenna has a beam angle of only 3°, whereas a traditional 26GHz radar sensor with a similar antenna would have a beam angle of around 10°. This allows the sensor to be used in vessels with internal installations or heavy build up on the walls, as the finer focus of the microwave beam avoids these obstacles.
The larger the dynamic range of a radar sensor, the higher the measurement certainty and the wider its range of applications. With its high dynamic range, the VEGAPULS 64 can be used reliably on media with very poor reflective properties, and it can even cope with foam, turbulent product surfaces, condensation or buildup on the antenna. It has an accuracy of +/-2mm, even with a measuring range of 30m.
The VEGAPULS 64 is not only ideal for use in the chemical industry, but also in pharmaceuticals and food processing, thanks to its hygienic materials and design.
In addition to applications in mainstream manufacturing and processing industries, the sensors have further application possibilities in pilot plants and even laboratories, where radar level measurement technology has not previously been applicable because of size restrictions.
VEGA Australia
1800 817 135
www.vega.com