8 Tips On How To Choose The Right Weighbridge
19-10-2015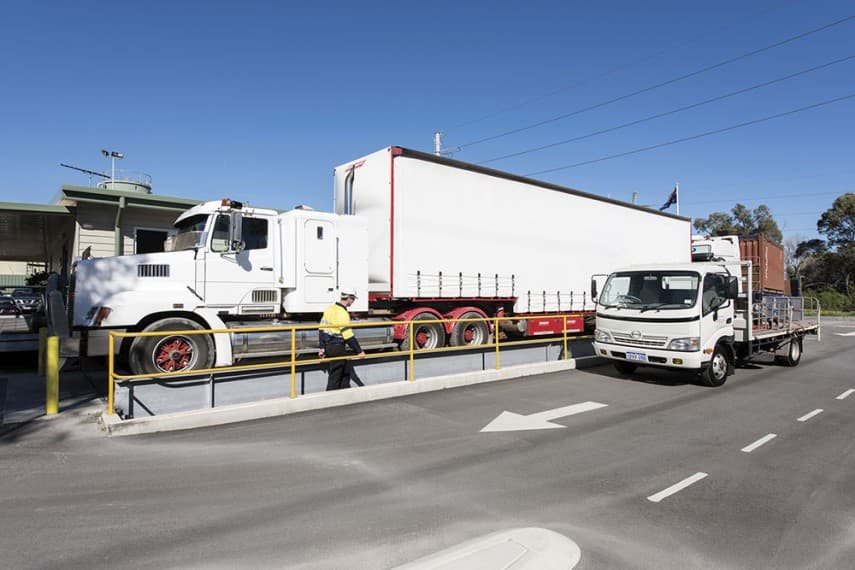 If you need a weighbridge, it's worth having a read through the following questions and answers to help you find a solution that's best suited to your particular situation.
What size vehicles need to be weighed?
Different types and sizes of weighbridges can handle different payloads and you can generally find a standard system that will meet your needs both in terms of vehicle weights as well as traffic volumes.  However, if necessary, some manufacturers can customise the design of a weighbridge (both in terms of the electronics and the dimensions) in order to meet a customer's individual requirements.
Do you want a permanent or a mobile weighbridge?
Most weighbridges are installed permanently using a concrete foundation, but there are situations where a mobile solution is a better option.  For example, if you don't own the property, if the weighbridge is to be installed in a location where concrete foundations are not allowed (for example in some forestry applications) or if the weighbridge is required in ever-changing locations, then a mobile unit would be the best option.
Where is the weighbridge going to be installed?
The location of the weighbridge is of paramount importance when it comes to choosing the right type.   For example, if you have limited space, then you should consider a pit-type (or below ground) weighbridge where the platform is flush with the ground.   This allows vehicles to load and unload from any direction as well as turn directly from the platform.   However, if space is not an issue or if the area is low-lying and prone to flooding, then a surface-mounted weighbridge with ramps for vehicular access may a better option.
What is the operating environment like?
Weighbridges are often required in harsh, rugged environments such as on mine sites and it is important to ensure that the type you choose is sufficiently robust to withstand the vagaries of the climate and the conditions.   
Do you want a concrete or steel platform weighbridge?
Traditional steel platform weighbridges are easy to install and can be custom-designed to meet a customer's specific needs, whereas concrete platform weighbridges are more durable, more economical and generally have greater longevity.  Both types are available as both pit-type and surface-mounted weighbridges.
What do you intend using the weighbridge for?
If you will be buying or selling goods over a weighbridge, then it needs to be trade-approved by a licensed technician using government-approved weighing equipment.   If it's for trade use, you would also want to make sure that the weighbridge you choose provides the highest level of accuracy.
Do you need to split weigh loads?
There are some instances when a vehicle needs to have its load weighed in batches - called a split load - and this will require specific platform configurations.
How important is ease of access to the load cells etc?
Whilst weighbridges are designed to withstand rugged conditions, they do require regular maintenance and servicing and it is worth making sure that any system that you choose has easy access points.
This is only intended as a basic template for choosing the right weighbridge for your situation and it is highly recommended that you get an expert opinion from a supplier such as AccuWeigh to ensure that all bases have been covered completely.  AccuWeigh are the largest supplier of weighbridges and weighing equipment in Australia and with over one thousand weighbridge installations already under their belt, they have all the credentials and experience to help you make the right decision.  Visit their website for more information or to find the contact details of your nearest branch.