7th APPMA Scholarship Now Open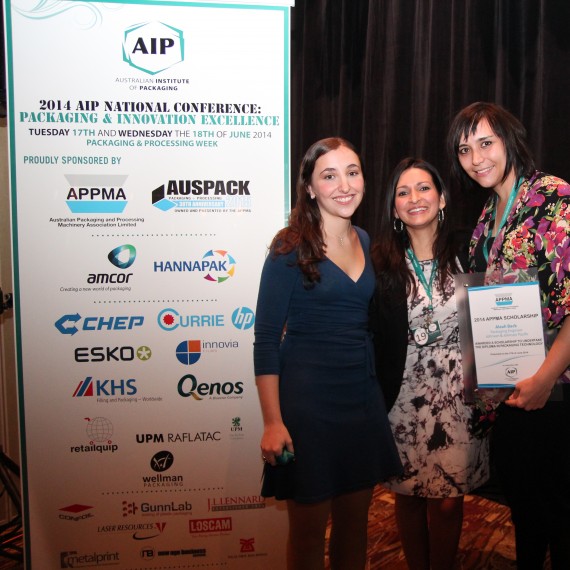 The Australian Packaging and Processing Machinery Association (APPMA), in conjunction with the Australian Institute of Packaging (AIP), are pleased to announce that submissions are now open for the seventh annual scholarship program which will enable a packaging engineer the opportunity to complete a Diploma in Packaging Technology to the value of over $9000.

The Diploma in Packaging Technology is an internationally recognised qualification that will prepare students to take responsibility for packaging operations at any level through the supply chain. The qualification is comprehensive, and provides an opportunity to study the principles of packaging, packaging materials and packaging processes.
According to Mark Dingley, Chairman of the APPMA, the Annual Scholarship Program is a unique opportunity for a packaging engineer to attain a Diploma in Packaging Technology and further their education in the packaging industry.
"The APPMA has been offering this educational program now for seven years and it is encouraging to see some of the previous winners now graduating from the Diploma," Mr Dingley said.
Mr Ralph Moyle, MAIP, National President of the AIP, added that the AIP is at the forefront of packaging training and education in Australasia; helping to shape the careers of generations of packaging professionals - from packaging technologists to international packaging business leaders along with a host of people in associated disciplines - sales and marketing, purchasing, production and environment.
"The Diploma in Packaging Technology is an internationally recognised course that will provide exemplary skills to graduates and we commend the APPMA for their long-term commitment to educational growth within the packaging industry. We encourage all packaging engineers in Australia to apply." Mr Moyle said.
Application forms are now available for the 2015 APPMA Scholarship and can be accessed by emailing appma@appma.com.au or info@aipack.com.au or visiting either www.appma.com.au or www.aipack.com.au
Submissions must be received by Close of Business on Friday the 30th of January with the 2015 winner being announced at the APPMA Industry Excellence Awards which are held in conjunction with AUSPACK 2015 at the Melbourne Convention & Exhibition Centre.