60,000 CHINESE WORKERS FIRED, ONE MILLION MORE TO GO
26-05-2016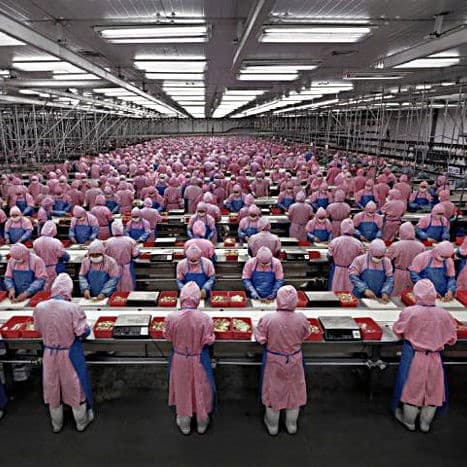 In a swift stroke of automation, electronic component supplier Foxconn has cut its workforce from 110,000 to 50,000 in an attempt to lower labor costs.
They're not alone: hundreds of companies, all clustered in the Kunshan region of the Jiangsu province, seek to follow Foxconn's footsteps and replace their workers with automated processes.
It might be a stretch to call some of this automation "artificial intelligence", but top companies in the Kunshan region have invested a great deal of money in this area over the past year (over 50 million AUS).
This movement to automate follows indications that steel mills north of Beijing (which collectively employ millions of workers) are going to be shut down by the government, as a response to pollution concerns and a falling demand for steel.
In Kunshan, the pressure to succeed is growing. Government regulations restrict the growth of new industrial land development, and priorities are geared towards more environmentally friendly, tech-focused companies.
This combination of falling demand and changing regulatory requirements has resulted in a gap in profits, and is pushing companies to cut costs.
Trends indicate that manufacturing from China will continue to drop, and the country will continue in their shift towards a cleaner and service-led economy.