600 MACHINE TOOLS PROVIDES UNIVERSITY TOOLS TO CREATE AND INNOVATE
27-07-2016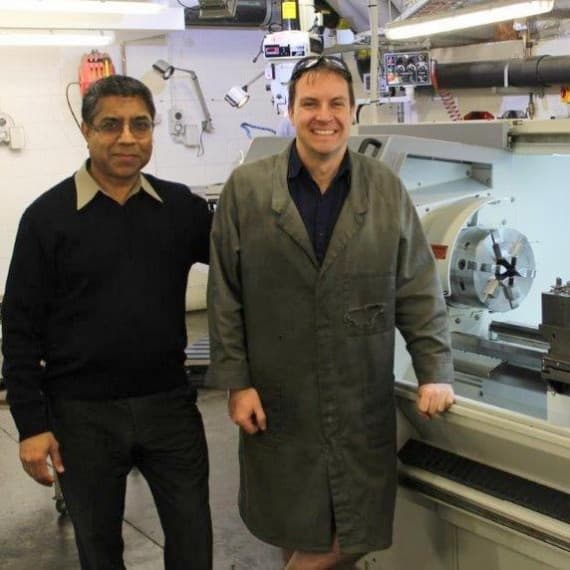 600 Machine Tools has been meeting the growing industrial demands for precision, accuracy, and quality engineering technology that increases productivity for over a century.
The standard of their services has even been taken on by the Faculty of Science workshop at the University of NSW, where Ph.D students and teaching staff are able to extend their innovative horizons.
The University's workshop is constantly flowing with students and researchers creating prototypes and bringing their ideas to life.
Workshop manager Mr Pritipal Baweja has explained that the University's purchase of a Harrison Alpha, provided by 600 Machine Tools, was brought on to replace an earlier lathe and has since enabled the workshop staff to achieve new levels of accuracy and faster turnaround times.
The Alpha 144XS is a highly versatile lathe that offers a strong combination of accuracy, capacity, and performance. It is well suited to producing detailed, intricate prototypes and "one-offs" that are of the highest quality and standard.
"In the workshops of Australia's industries, where it is configured with an advanced control and bespoke software systems, this model is proving to be a winner for turning all batch sizes with fast repeatability, excellent accuracy and surface finish – and, importantly, lower component production cost," said Sales manager, Sydney-based Steve Drummond.
Alongside the lathe, the milling process has been enhanced by the introduction of the Manford 6KV-SP milling machine.
Designed and built in Taiwan by the renowned Manford Machinery Company, the model is a powerful mill with X-axis feed by a 5hp servo motor, an infinitely-variable speed drive up to 3,600 rpm, and an NST#40 spindle.
This machine was also provided by 600 Machine Tools, the agent for Manford in Australia.
Mr Baweja and the toolmaker who operates these machines, James Richards, agreed that the entire process of obtaining these two important machines was smooth and simple thanks to the helpful engineers at 600 Machine.
The 600 Machine team was there to help with the identification of the right machines, the installation of both the lathe and the mill, as well as the commissioning and operating training, all the while giving advice and assistance where required.
The information about the machines that are provided by 600 Machine Tools to workshops around the country is made accessible by the YouTube videos of of Harrison, Colchester, Clausing, and other machine tools supplied exclusively by 600 Machine Tools through its network in major cities throughout the country.
"Our recently enhanced website now provides links to these presentations, and others are to be added as new models are launched by our headquarters and state-of-the-art manufacturing centre in Heckmondwike, West Yorkshire." Mr Drummond said.
600 Machine Tools
(02) 9674 4738
www.600machinery.com.au