5S SYSTEM ENSURES EFFICIENCY, CONSISTENCY AND SAFETY
13-02-2017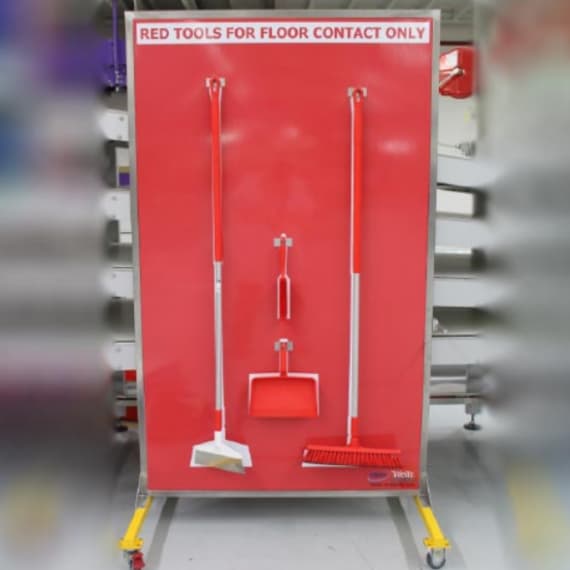 Wells Hygiene, the exclusive Australian importer of the Vikan colour-coded hygiene equipment range, has developed a customisable 5S shadow board system to support hygiene management, colour coding and good manufacturing practice.
5S is a management system to ensure efficiency, consistency and safety in fast paced manufacturing facilities. Originally derived from Japanese "six sigma" practices, each S in the 5S programme has an important meaning and objective.
Sort: Clearing up your workplace, keeping only what you need. It's not about having a lot of equipment, but having the right equipment.
Set in order: Organise, identify and arrange everything in your workplace. Develop storage systems and processes to assist this.
Shine: Regularly clean and maintain your equipment and work environment. This promotes responsibility and efficiency.
Standardise: Make sure everyone is doing the same thing in the same way. Develop standard operating procedures to ensure the best outcomes on a regular basis.
Sustain: Ensure adherence to the system to maintain a safe and efficient workplace. Put in place a review and assessment process to ensure the system is working and sustainable.
See Wells Hygiene at AUSPACK 2017 on Stand 473.
WR&D Wells
03 9699 8999
wrdwells.com