$500 MILLION SUBMARINES LOCKED IN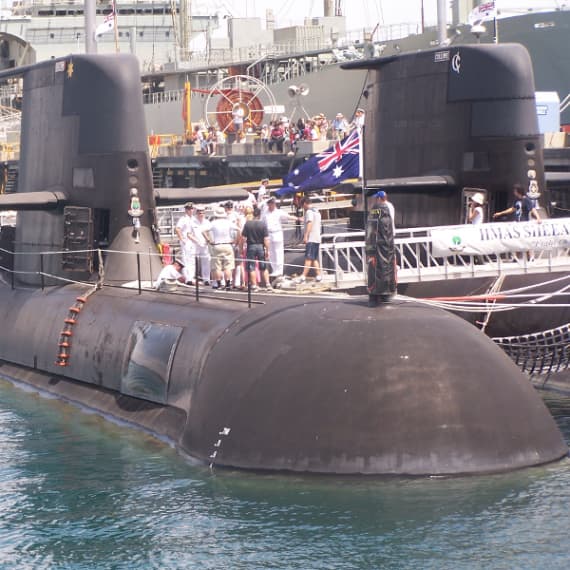 Minister for Defence Industry Christopher Pyne has announced that the Australian government has signed a contract with the DCNS for the design and mobilization of 12 Australian military submarines.
This contract is worth from $450-$500 million AUD. Preparations have begun for DCNS to open an office in Adelaide, where the design and construction will begin.
"Infrastructure will start being built in 2017, this means jobs for Australians and South Australians. It means that the planning for all of those things can begin in earnest, and we are essentially a month ahead of schedule," said Mr Pyne.
This announcement was coupled with the news that Lockheed Martin Australia has won the tender for a combat system integration role within the submarine program, ensuring a contract worth approximately $1.4 billion AUD.
"Practically, that means 200 Lockheed Martin Australian workers – technicians, engineers, scientists, mathematicians, and specialists – here in Adelaide," said Pyne.
This announcement ensures that the promises made by the Department of Defence Industry are being kept to, producing economic flow and jobs for Australia.
"The Turnbull Government's strong preference to ensure maximum Australian industry involvement in the submarine's design is an essential enabler for future construction and support phases of the program," said Ai Group Chief Executive, Innes Willox.

"Today's announcement offers certainty to Australia's defence industry that the Turnbull Government is fair dinkum about its commitment to a healthy and vibrant advanced submarine industry in our nation."