4D PRINTING - A NEW DIMENSION IN ADDITIVE MANUFACTURING
22-08-2019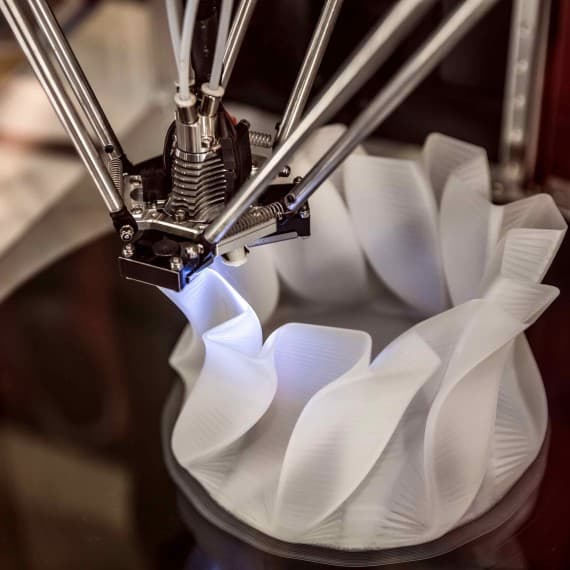 Some people refer to intuition as 'the sixth sense', alongside the traditional sight, hearing, smell, taste and touch. Similarly, additive manufacturing is no longer only in three dimensions, but four, as a new manufacturing technique adds an extra dimension to products with applications as varied as aerospace and medical.
3D printing is a form of additive manufacturing, where products are built up layer by layer, rather than machined away from a larger block of material. With the technology about to enter its fourth decade, the future looks promising for industries that invest in 3D. The technique of 3D printing in plastic and metal is growing in popularity as manufacturers use it for serialised production as well as for prototyping. Now, 4D printing is promising to take this one step further by enabling manufacturers to produce smart, adaptable products.
4D printing is based on similar technologies to 3D printing and has all the benefits of its predecessor but adds adaptability ─ the ability to change over time ─ as an additional feature. While it is possible to additively manufacture a compressor inlet temperature sensor for a jet engine or a heat exchanger for a car, they wouldn't be able to adapt to external factors like heat, vibration or moisture.
4D printing uses smart polymers, programmed to remember shapes when they are printed, which means that the final product is pre-programmed to respond to a specific stimulus without external intervention.
An application for this could be manufacturing a knee ligament that changes position or size following an alteration in body temperature or increased pressure on the leg muscles, to improve comfort for the patient.
Manufacturers now have a fresh opportunity to design innovative products that are flexible and adaptable to improve the performance of a component in a specific application. Similar self-assembling and shape-changing technologies have previously relied on electricity and robotics in order to fold and bend. 4D-printed products, however, require only heat, water or vibration as an energy source and are therefore more easily activated.
As well as generating parts that can adapt to heat and improve functionality, such as components in ovens and washing machines, 4D-printed objects could have powerful applications in medical implants. For example, a tracheal stent, a tube placed inside the windpipe to enable breathing, could be manufactured with a seal that responds to a certain amount of pressure or water to help keep a patient safe. Further applications could include components for optical engineering and aerospace manufacturing, such as vibration-insensitive laser interferometers, which are critical for space-based telescope programs.
4D printing promises a way forward for manufacturers and companies that are looking to build smart, complex, products, adding capabilities to products much like a sixth sense does to humans.
Jonathan Wilkins director at automation equipment supplier EU Automation