4500MM High Commercial Bifold Security Doors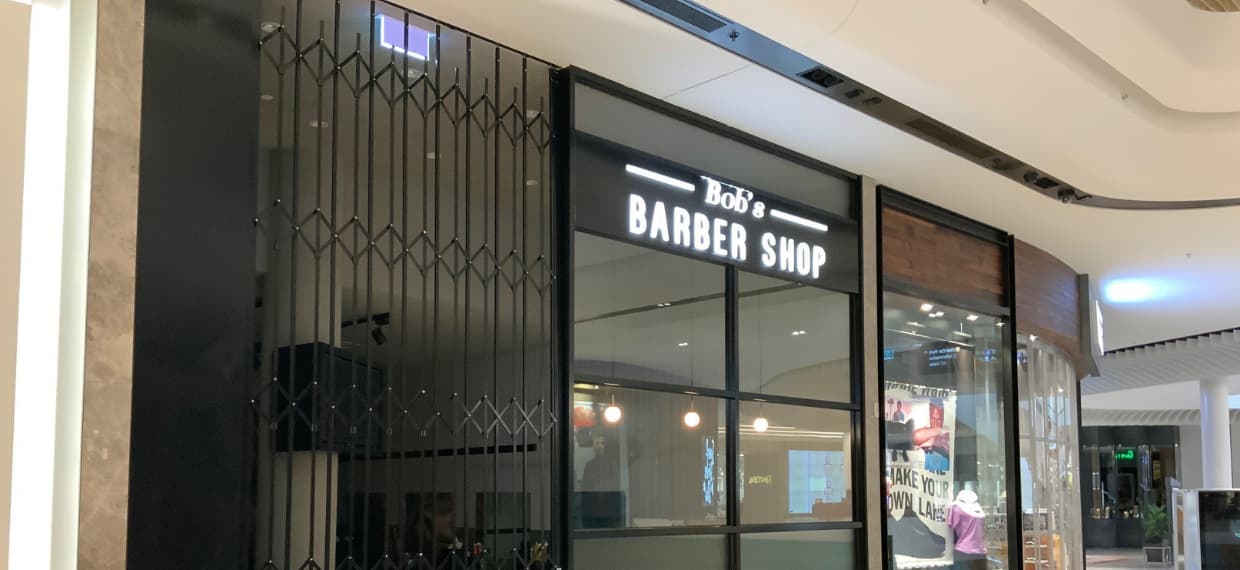 ATDC has installed a 4500mm high commercial bifold security door to the storefront premises at Bobs Barber at Eastlands Shopping Centre in Ringwood,Victoria.
Project manager for this installation was Dingley Village based shopfitter One68.
ATDC utilized a special heavy duty galvanized steel overhead Eltrack system which incorporates individual 2-wheel industrial top hangars to carry the weight of this satin black powdercoated bifold security door. 4500mm is the maximum height for these doors.