42 BILLION IN RENEWABLE INVESTMENT FOR AUSTRALIA
26-07-2016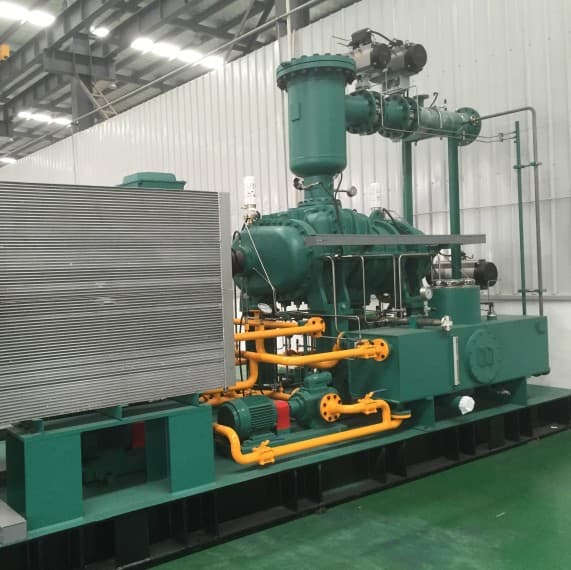 With the global attention on 'carbon neutrality', energy intensive and high emission industries are looking to eliminate outdated industrial practices and upgrade to improve energy consumption structures and develop emerging industries under new energy saving technologies.
Southern Cross Compressors, the Australian arm of the internationally renowned Kaishan Group can now offer the proven range of Screw Expander Power Plants to Australian industry.  This comprehensive range of gas, steam and ORC screw expanders convert otherwise wasted energy into usable electricity that can be easily harnessed directly for production purposes or returned to the grid for energy cost reduction.   
Kaishan Group currently manufactures air compressors which add around 1500MW of electricity demand onto the global energy grid each year.   That's equivalent to adding a large power station every year. In recognition of the energy resources that compressors consume, the group is investing USD$2b in renewable energy products that will produce completely clean, free base load electricity with a target to more than offset its compressed air division over the next two years. 
As one of the World's most innovative and largest compressed air equipment designers and manufacturers, Kaishan realistically aims to emerging as one of the Worlds greenest global companies.
Applications such as geothermal, diesel engine heat discharge, gas pipelines, furnace applications and waste steam are ideal applications for expanders. At current energy costs the capital expense of installing an expander will typically be recovered in around 12 to 18 months making them an excellent investment.
Kaishan has successfully installed a high number of operating systems in many countries including the USA, Indonesia, China and Canada.
One graphic example use of a Kaishan Rotary Screw Expander is to supply the complete source of power for the Chena Hot Springs resort in Fairbanks Alaska.  Chana developed a business partnership with Kaishan to create a 300kW generator utilising rotary screw expansion and synchronous generation to turn excess geometric (hot water) heat into the primary power source. 
The ORC screw expander uses organic actuating medium to absorb low grade heat (over 80oC) to propel the rotary screws (Organic Rankine Cycle). The expander requires no other fuel source to generate clean, non-polluting electrical energy.
With manufacturing plants located in multiple countries producing high quality compressed air and gas products that meet virtually any application, Kaishan Group is in a unique position to address the manufacture and distribution of these energy saving products on a global scale.