$40 MILLION CONTRACT FOR ZINC MINE REJUVINATION
15-03-2018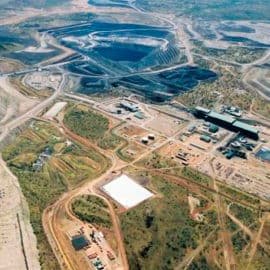 Australia is looking to reopen one of the world's largest zinc mines, awarding a $40 million contract to Sedgman to help restart the Century zinc mine in Queensland. 
During its 16 years of operation, Century was one of the largest zinc mines in the world, producing and processing an average of 475,00 tonnes of zinc concentrate every year. 
New Century, which purchased the mine in 2017, predicts that the Century mine will produce just over 2% of all global zinc. This would make the Century mine the fifth leading producer of zinc in the world.
Sedgman, part of the CIMIC Group, has been awarded a contract for the refurbishment and commissioning of the Century processing plant and Karumba Port Facility.
The EPC contract will also see Sedgman provide operations readiness services, as well as civil, structural, mechanical, piping and electrical work.
New Century director Peter Watson said he was confident that the company had partnered with a world-class project delivery team for the EPC contract, having worked for Sedgman for over 10 years.
"The Sedgman team will also complement the existing management team within New Century, together providing a great combination of long-term site knowledge and external expertise," Watson said.
In an ASX announcement, New Century said the early works and long lead item procurement activities completed at the Century site included procurement of electrical equipment and pumping equipment, and the launch of general refurbishment activities.
The remainder of the Century processing plant and Karumba Port refurbishment and commissioning is expected to take up to five months, in line with the plan to commence operations in the third quarter of 2018.