3M FINISHING SOLUTIONS IMPROVE EFFICIENCY AND REDUCE WASTE
30-06-2015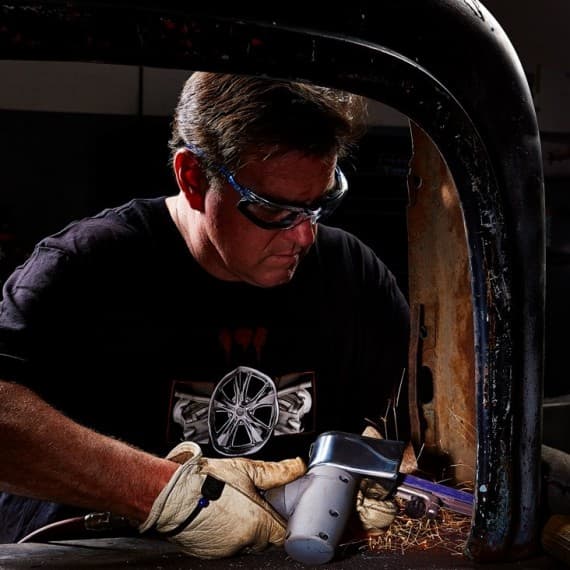 3M's painting and finishing solutions can save you time and money.
Sanding is a huge consumer of labour in any panel shop. But that time can be significantly reduced by using superior quality abrasives.
From such a small investment in consumable, the potential savings are huge, with faster turn around times and outstanding quality finishes.
The following products and technologies are designed to give you the greatest finish in the fastest time:
3M™ PPS™ PAINT PREPARATION SYSTEM
A ground-breaking Paint Preparation System from 3M enables users to mix and spray paint from the same PPS cup, lid and liner complete with a built-in filter.
Specially designed adaptors allow painters to use PPS with any spray gun.
The closed system allows painters to spray their gun at any angle – even up-side-down.
With this system painters mix less paint.
And it drastically reduces the amount of solvent and technician time required for gun cleaning, improving operator efficiency by as much as 15 percent.
Specifically designed adapters allow painters to use the PPS system with virtually any spray gun.
Safe from outside contamination, the PPS system offers a cleaner, more efficient solution for all repairs from small spots to large surfaces.
With 3M PPS you enhance your quality, reduce solvents, minimize waste, maximize productivity and make your job easier.
3M™ ELITE SERIES AIR-POWERED RANDOM ORBITAL SANDERS
A revolution in 3M abrasive performance – now you can combine the superior cutting and sanding properties of 3M Hookit Discs with the high performance and durability of a 3M Air-Powered Random Orbital Sander. Each tool comes ready to use and is perfectly balanced with a low profile back up pad to provide a smooth, consistent finish and greater operator comfort.
3M™ ABRASIVE POWER TOOL RANGE
These tools are designed to work hand-in-hand with 3M abrasives and accessories.
They include the built-in features and performance you would expect from 3M.

3M™ RANDOM ORBITAL SANDERS & BUFFERS
The 3M Random Orbital Sanders are pneumatically powered, lightweight and have the lowest profile available on the market.
3M™ DISC SANDERS
3M got the right angle "right" on this new Disc Sander for metalworking. A 97° head angle (vs 90°) allows for more comfortable wrist position and improved ergonomics.
3M™ CUT-OFF WHEEL TOOLS
These are compact designed with built-in safety features to easily handle cutting through everything from standard rebar to oversized bolts.
3M™ HOOKIT™ PURPLE CLEAN SAND SHEET ROLLS
Stronger. Faster. Cleaner. Innovative 3M™ Hookit™ Purple Clean Sand abrasives are constructed with chevron multi-hole extraction and combined with a sanding accessory range that offers the very best solution to efficient filler sanding.
Main features:
Longer lasting cut performance
Patented kiss-cut design
Reduced stockholding
New range of hand blocks
Hookit Purple+ Multihole Abrasive Rolls use proven abrasive technology that enables body shops to increase profitability by:
Increasing vehicle repair throughput
Working to an efficient process
Reducing material consumption
Faster cutting abrasives combine with efficient dust extraction
Increased cutting power
Reduced loading allowing the operative to work faster for longer!
3M™ HOOKIT™ PURPLE CLEAN SAND ABRASIVE DISCS
These are the latest addition to the 3M Dry Sanding range. The superior design and construction of the clean sanding discs offer many benefits including:
Increased rate of cut
Extended disc life
Increased dust extraction.
Applications include paint removal, feather edging and primer sanding.
3M™ PERFECT-IT™ QUICK CONNECT BUFF PADS
These are 3M's highest performing double sided buff pads. All 3M™ Perfect-it™ Quick Connect Buff pads feature the quick connect attachment system and are quick and easy to attach to polishers – perfectly centred every time.
Main features:
Fast, safe and simple to use Quick Connect Adapter
Quick change between pads
Pads are centred every time
No fly-offs
Double sided wool and foam
3M™ ACCUSPRAY™ SYSTEM
This is the equivalent of having a new primer gun on demand. The innovative replaceable head boosts productivity, reduces primer consumption, maximises benefits of the 3M PPS System.
The HG14 is the next generation in 3M™ Accuspray™ System technology. The HG14 is designed for the application of coatings requiring the use of a 1.4mm atomizing head. 
The innovative HVLP system delivers exceptional results through excellent atomization, resulting in high transfer efficiency and low overspray.
 
3M™ DIRT TRAP PROTECTION SYSTEM
A paint booth can be one of your largest investments. Keeping this asset in top working condition is essential.
The 3M™ Dirt Trap Protection system protects the paint booth and reduces paint department expenses by capturing dirt and overspray and reducing paint booth maintenance. The system traps airborne contaminants and keeps them away from your paint job. It also minimises downtime.
With this system you can increase paint booth productivity by reducing daily and periodic maintenance.
SCOTCH® PERFORMANCE MASKING TAPE 233+
This high performance crepe paper masking tape provides the best adhesive transfer resistance whilst hugging curves, contours and provides outstanding paint lines. 233+ goes on quickly and easily, sticks at a touch and stays put. It is perfectly balanced to give outstanding results.
Scotch® Performance Masking Tape 233+ comes in individually wrapped rolls.
It is highly conformable, provides the best adhesive transfer resistance, hugs curves, contours and provides outstanding paint lines.
3M™ PLATINUM™ PLUS BODY FILLER
3M™ Platinum™ Plus is manufactured with only the highest quality ingredients, including our proprietary adhesion promoter.
It has a super creamy formula that achieves extreme adhesion to galvanised steel, aluminium, e-coat, fibreglass, SMC, cured epoxy, urethane and primers. Platinum Plus is quick curing, pinhole free, easy to sand and has a tack free feel.
3M™ Platinum™ Plus Body Filler is now available in a 14L dispenser.