3M CUBITRON FILE BELT DELIVERS LONG LASTING, FASTER CUT
24-08-2015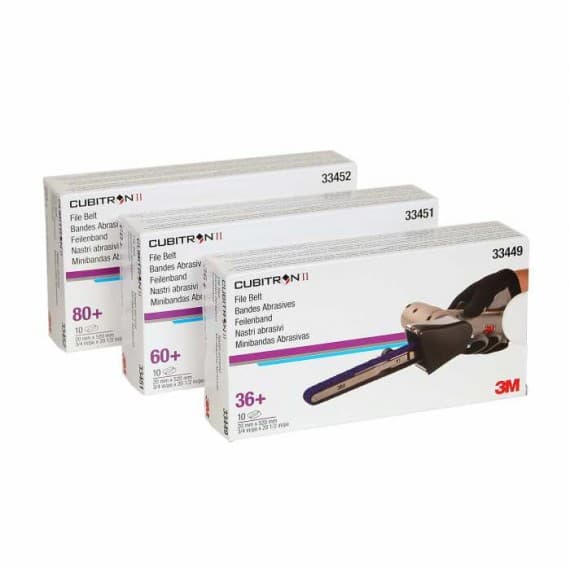 Utilising the latest technology in precision shaped grains, the 3M™ Cubitron™ II File Belt assists with removing spot welds without drilling and helps you grind in hard to reach areas.
Cubitron II helps you save on materials while experience a longer lasting and faster cut.
3M has found that most operators stop using a belt when its performance drops to 2/3 of its initial cut rate.
As the graph shows, 3M™ Cubitron™ II Belts take twice as long to reach that replacement end point as conventional ceramic abrasive belts. So you can get significantly more work done per belt.
With decades of experience in ceramic, abrasive and microreplication technologies, 3M has literally reinvented abrasives with 3M™ Cubitron™ II Products.
Starting with a patented, precision-shaped ceramic abrasive grain, 3M engineers found a way to electrostatically orient each triangular structure to maximise cutting potential.
The result: Each individual precision-shaped ceramic grain acts like a cutting tool, slicing through metal like a knife, and continuously self-sharpens as points break off.
This allows 3M Cubitron II Belts and Discs to run cooler and keep on working — long after conventional abrasives have dulled, shelled, glazed over and been tossed out.
3M Australia Pty. Limited
Ph: 136 136
http://solutions.3m.com.au/wps/portal/3M/en_AU/AU_AAD/Home/FinishSolutions/