Published 21-04-2020
| Article appears in April 2020 Issue
3M ADFLO VISOR KEEPS USERS COOL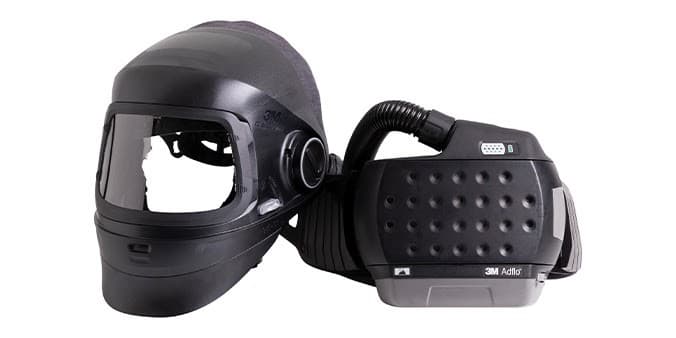 With a national shortage of respirator PPE stock in Australia, 3M have launched their Powered Air Purifying Respirator (PAPR) with lightweight clear visor to meet overwhelming demand.
Providing a high level of respiratory protection, the 3M PAPR Visor shields users from thermally generated, mechanically generated and microbiological particles. The head-top's positive pressure environment prevents the entry of respiratory contaminants thanks to an adjustable clean air flow.
The PAPR Visor is powered by 3M's Adflo system. Wherever you're working, Adflo provides cool, clean air around your head, making even the hottest and most hazardous work more comfortable.
The super-light, battery-powered air respiratory system features a rapid charge, reaching 80 per cent capacity within an hour. A full battery lasts eight hours, with a heavy-duty 12 hour battery also available.
Ergonomically, the 3M PAPR Visor features a task light, two adjustable air flow settings, and a six-point adjustable harness that maximises comfort and allows for clear peripheral and downward vision.
Available from AWS
Australian Welding Supplies
02 9439 0111
www.awsi.com.au